Obtaining residency or even citizenship in another country remains a popular option for investors — and for them, time is often a major consideration.
Most Golden Visa programs deliver the result within 6 months, and in some cases, the application can be processed in just a couple of months.
In this article, we'll have a look at the countries with the most time-effective Golden Visa programs.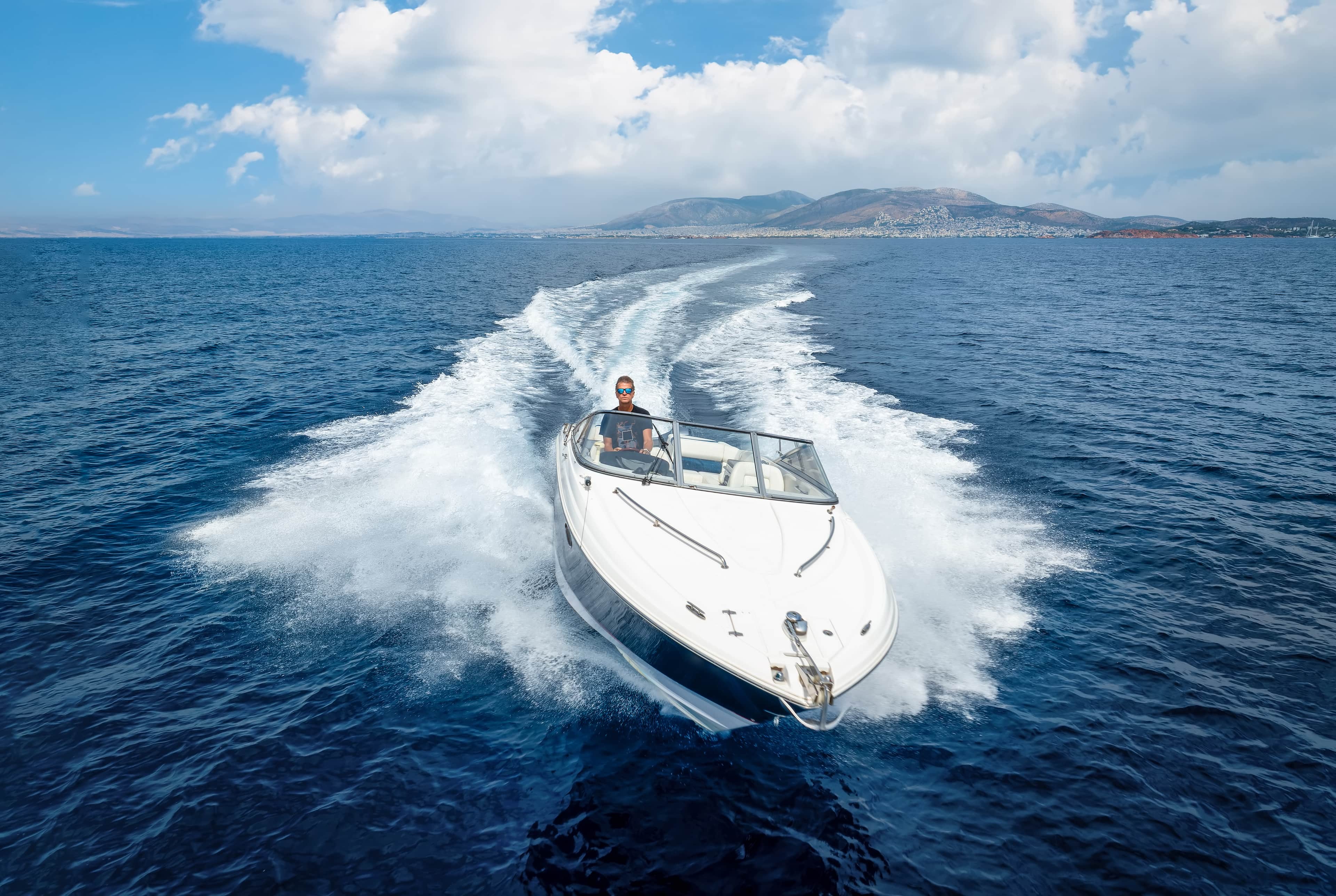 What is a Golden Visa?
The Golden Visa refers to a residence by investment program. Foreigners can get a residence permit or, in some cases, citizenship in another country through several options, such as property purchase, business investments or a charity donation.
Golden Visa programs: from fastest to longest
6 benefits of the Golden Visa
Second home. Golden Visa programs offer investors and their families a chance to build a second home. This is an especially attractive option during times of political or economic instability.

Freedom of movement. The Golden Visa holders can visit the country at any point in time without any stay limits. If they obtain residency by investment in a European Union country, they can travel visa-free in any other member state.

Business opportunities. Some countries offer Golden Visa holders a chance to conduct business there. Investors can expand their existing companies into a new market or build a new entity there.

Tax optimisation. Residents may enjoy special tax benefits or favourable tax regimes in some countries. To become a country's tax resident, the investor must live there for at least 183 days a year.

Education and healthcare. After obtaining residency or citizenship by investment, the Golden Visa holders can have full access to the host country's educational and healthcare systems.

A potential path to citizenship. Even if the program does not immediately grant citizenship, it could usually be obtained within 5‑10 years of obtaining residency. In some countries, there's even no obligation to be a tax resident, although other states have a minimum stay requirement and a local language test for prospective citizens to pass.
Who can receive Golden Visa: requirements for applicants
Golden Visa programs can have various requirements for potential investors. However, there is a set of rules that can be applied to every scheme.
Certain age threshold. The main applicant for the Golden Visa should be 18 or older to be eligible for the program. Of course, most programs allow the investor to include their under-age children in the application.
Bank account in the host country. An active bank account serves two purposes. First, it facilitates the transfer of funds from the investor's country to make the investment required for the program. Second, it proves the solvency of the account owner.
Proof of income. To prove that you'll be able to meet any future obligations connected with such visas, you will usually need to provide documents proving regular and sustainable income equal to or above a certain level.
No criminal record. Host countries want prospective citizens or residents to have impeccable legal and financial reputations. Should any red flags arise, they could seriously damage the applicants' chances of success.
Vanuatu Golden Visa: the fastest way to obtain citizenship
The Vanuatu Golden Visa program provides the fastest path towards citizenship for foreigners. The processing of your application could take between one and two months.
To participate in the program, the applicant invests $130,000 in a government fund. If a married couple applies for citizenship, the investment sum stands at $150,000 — and it is increased by $15,000 for each other family member in the application. The Due Diligence costs $5,500; additional smaller fees may also apply.
The applicant receives a Vanuatu passport after submitting the necessary documents, including a passport, a police clearance certificate and a CV, for Due Diligence at the country's Financial Intelligence Unit.
Latvia Golden Visa: a fast and cheap way to become an EU resident
Latvia Golden Visa is one of the fastest ways to receive a residence permit in an EU country, as it can take between one and three months.
It is also relatively cheap compared to other EU countries: the investor must put just €50,000 into capital companies that employ over 50 people and have budgets exceeding €10,000,000 a year.
For those potential investors who want their money back, there are options to invest €250,000 in government bonds or make a bank deposit of at least €280,000 in a Latvian bank. In both cases, the money can be returned in five years.
Receiving a Latvian passport will take much longer though: the prospective citizen must live in the country for 10 out of the last 15 years, including the year before the application. They'll also need to pass a Latvian language and culture exam and show no criminal record.
UAE Residence Visa: an opportunity to obtain residency for 10 years
The United Arab Emirates Residence Visa program gives foreign investors a chance to obtain residency in the country in two months or slightly more.
There are two main options to participate in the program, both usually involving purchasing of real estate:
a 2-year residence permit for investing AED 750,000 ($204,200);

a 10-year Golden Visa for investing AED 2,000,000 ($545,000).
One of the biggest benefits of the UAE residents is the country's status as a tax haven for both individuals and companies. Its residents pay no taxes on income, capital gains, inheritance, gifts and properties. Companies registered in the country's Free Zones are exempt from corporate tax, VAT and customs fees.
It is impossible to obtain UAE citizenship by investment. The only way to receive the passport is by naturalisation after living in the country for 30 years.
Spain Golden Visa: becoming a resident in 2 or 3 months
The Spain Golden Visa program is one of the quickest options to obtain a residence permit in the European Union. The whole procedure takes between two and three months.
The cheapest and most popular option to participate in the program is a real estate purchase. The minimum investment required is €500,000, which could be spent on one or several property items in Spain.
The visa is issued for an initial three-year term and can be renewed for five years, provided that the investment is maintained and the applicant has been continuously residing in Spain during the initial visa period.
After 10 years of residing in the country, the investor can apply for Spain citizenship. However, Spain only recognises dual citizenship with three European countries — France, Portugal and Andorra — and most Latin American countries. Citizens of other states will have to renounce their first citizenship to receive a Spanish passport.
Malta Permanent Residence Programme: an opportunity to live on a Mediterranean island
Malta Permanent Residence Programme offers non-EU, non-EEA and non-Swiss citizens a chance to obtain permanent residency in the country.
There are several investment requirements for the programme participants. First of all, the real estate investment can be made in one of two ways:
rent a property for at least €10,000 a year in the South of Malta or Gozo or €12,000 a year in the rest of Malta;

buy a property for at least €300,000 in the South of Malta or Gozo or €350,000 in the rest of Malta.
The property must be held for five years and cannot be rented out or sublet throughout this period.
The investor also makes a contribution of €58,000 if they rent a property and €28,000 in case of a real estate purchase. An additional €7,500 fee is required for each adult dependent in the application, except the spouse.
A mandatory donation of €2,000 is made to a local philanthropic, cultural, scientific, artistic, sport, or animal welfare NGO registered with the Commissioner of Voluntary Organisations.
Finally, a non-refundable administrative fee of €40,000 is also paid by the applicant.
The investor can apply for Maltese citizenship by naturalisation after living in Malta for 5 years with a residence permit.
Dominica Golden Visa: the fastest way to obtain a Caribbean passport
The Dominica Golden Visa refers to the country's Citizenship by Investment program. The application could be processed in as little as 2 months, making it the fastest Citizenship by Investment program in the Caribbean.
Investors can obtain Dominica citizenship by donating at least $100,000 to the Dominica Economy Diversification Fund or buying property worth at least $200,000.
The potential applicants can choose property from a list of government-approved real estate objects. The selected property can be sold three years after obtaining the passport, making it the shortest period of mandatory real estate ownership.
Anguilla Golden Visa: a path towards British citizenship
Anguilla offers a permanent residency by investment program, with two investment options available to the applicants:
$150,000 in a non-refundable contribution to the Capital Development Fund;

$750,000 as an investment in real estate or business ventures.
Anguilla also offers a tax residency high-value resident (HVR) program, unlocked by making a $75,000 annual tax payment to the government. To participate, the investor must spend at least 45 days in Anguilla but not more than 183 days in another country.
After five years of holding permanent residency in Anguilla, the investor can obtain British Overseas Territory citizenship. It is not equal to British citizenship, but it is possible to acquire one if they meet the physical presence and character requirements.
Andorra Golden Visa: obtaining residence permit by investment in 3 months
The Andorra residence permit by investment program is an opportunity to become a resident of a European country in 3 months.
An applicant can choose between several investment options, starting from €400,000. It can be a real estate purchase, government bonds, business or interest-free deposit in a local bank.
The program participants have a mandatory stay requirement of 90 days a year to maintain their residence permit.
The investors don't have the right to work or open a business under the terms of the program. At the same time, they can enjoy a beneficial tax system and visa-free travel to neighbouring France and Spain.
Conclusion
Golden Visa programs offer a vast array of options to obtain residency or citizenship in another country, including investing in real estate, business or even charity.

Becoming a resident or a citizen of another state can bring plenty of benefits apart from an opportunity to build a second home. Many countries that offer such an opportunity have a favourable tax system and open up extra visa-free travel prospects.

In some cases, the application can be approved in just 2 or 3 months, making it a time-effective option for investors.

Even though some countries do not offer citizenship by investment, it is possible to become a citizen by naturalisation after residing there for several years.
Frequently asked questions