The UAE Golden Visa program offers Indian citizens to live and work in the luxurious United Arab Emirates. Investors purchase real estate in the UAE for AED 2 million ($545,000) to get a 10-year Golden Visa.
We will explore everything there is to know about UAE Golden Visas for Indian citizens — from eligibility criteria to investment opportunities and application procedures.
You will be furnished with all the information necessary to benefit from one of the most desired residency programs.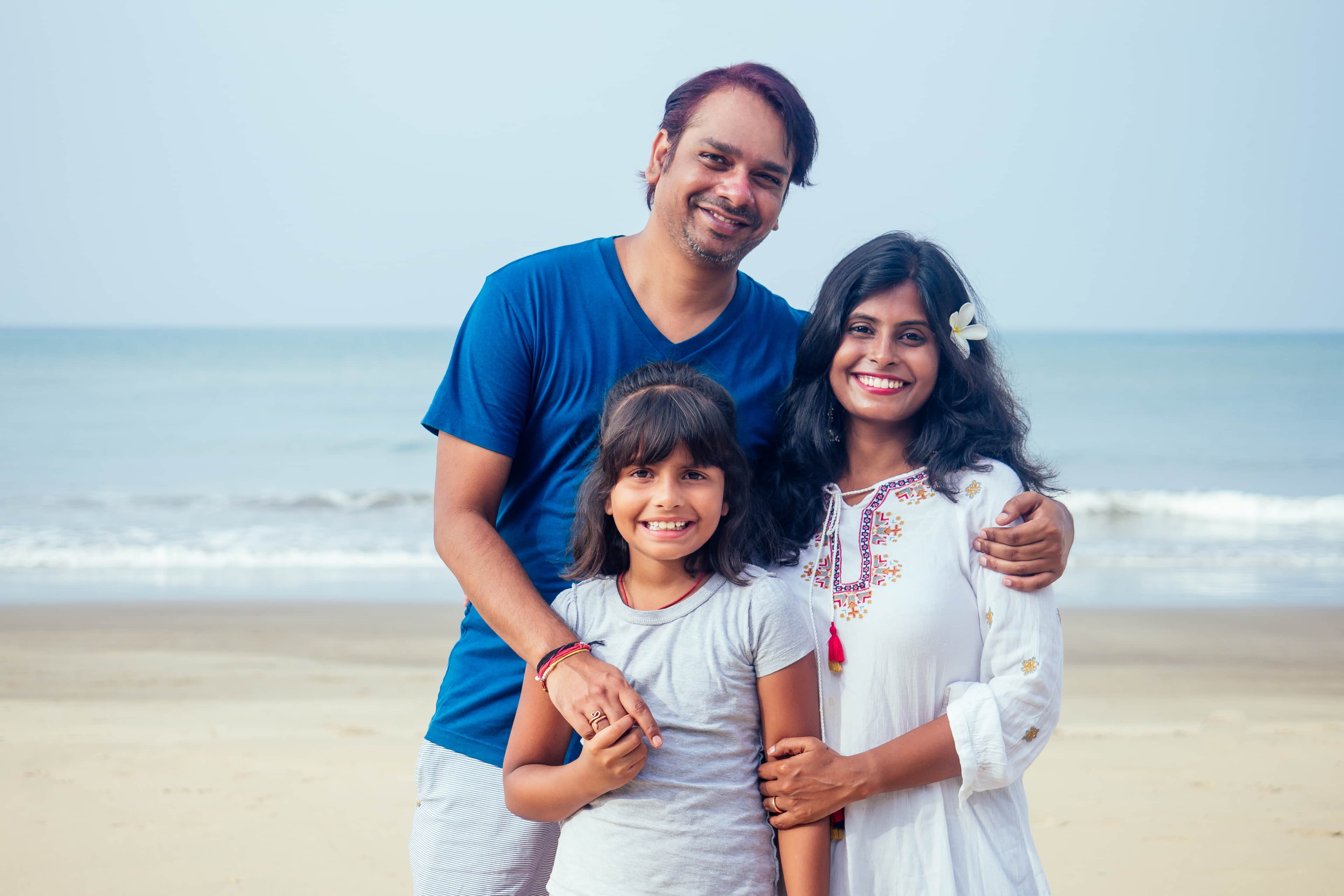 UAE Golden Visa Overview
The UAE Golden Visa is a fantastic opportunity for wealthy US citizens to enjoy the benefits of living, working, and studying in the country with 10-year renewable options.
Key features of the UAE Golden Visa:
long-term residence visas for 10 years, that can be renewed.

tax-friendly environment;

access to world-class infrastructure and business opportunities;

a stable political climate that fosters economic growth;

simplified process when obtaining a driving license;

the ability to sponsor family members for residency permits;

zero corporate taxes on most businesses.
UAE Golden Visa Benefits for Indian Citizens
The UAE Golden Visa is a great opportunity for wealthy Indian citizens looking to expand their horizons. This long-term residency option comes with some benefits.
Long-term Residency Options. Gone are the days of short-stay visas and constant renewals. With the UAE Golden Visa, eligible Indians can secure a 10-year residency visa, making life much easier when it comes to living and working in this dynamic region.
Attractive Investment Opportunities. The UAE offers an array of lucrative investment options across various sectors such as real estate, technology, healthcare, and renewable energy — all within a stable economic environment supported.
Dubai Real Estate Market. Recently, India's wealthiest have been drawn to the flourishing real estate sector of Dubai. With the benefits of long-term residency and attractive investment opportunities, it's no wonder that the UAE Golden Visa is becoming increasingly popular among wealthy individuals from India.
Eligibility Criteria for UAE Golden Visa Applicants
To apply for the UAE Golden Visa, you must first understand the eligibility criteria:
property owners: own properties worth AED 2 million or more in the UAE;

retired foreigners: meet specific financial requirements and be above 55 years old;

entrepreneurs and business executives: hold key positions and have substantial investments in businesses within the country;

scientists and researchers: contribute significantly to their fields with notable achievements or recognitions like the Mohammed Bin Rashid Medal;

skilled professionals: excel in areas such as engineering, medicine, science, sports, arts or culture while meeting certain qualifications set by authorities.
Eligible Indian citizens can apply online through authorized agencies for a smooth experience from start to finish.
Applying Online. To start your application process, head over to either Federal Authority For Identity & Citizenship (ICA) or General Directorate of Residency & Foreigners Affairs (GDRFA) websites. Make sure you have all the necessary documents ready, such as:
passport,

visa,

proof of eligibility based on your profession.
Partnering with Authorized Agencies. You can always reach out to authorized agencies that provide guidance throughout the application process. These agencies will help ensure a smooth experience from start to finish, so you can focus on planning your life in the UAE without any hassle.
Dubai Real Estate Market & Rental Rates
In January 2023, the average residential prices in Dubai skyrocketed by a whopping 10,6% compared to the previous year. Apartments saw an impressive increase of about 10,3%, while villa prices jumped up by around 12,6%.
Rental rates have also been on the rise. The past one-year period ending in January 2023 recorded an overall growth of approximately 28,5%. This surge makes it a lucrative market for investors, especially those eyeing UAE Golden Visa benefits.
Why invest in Dubai real estate market:
Favorable exchange rates. The current exchange rate between the Indian Rupee and the UAE Dirham is highly favorable for Indian investors, making it an ideal time to invest in Dubai's real estate market.

Leveraging long-term residency benefits. The UAE Golden Visa offers long-term residency benefits to investors, making it an attractive option for those looking to secure their future in the UAE.

Post-covid opportunities. The Covid‑19 pandemic has created opportunities for investors in Dubai's real estate market, with prices and rental rates on the rise.
Dubai is emerging as a hotspot for Indian investors. City's welcoming environment and lucrative incentives have led to a surge in demand from Indian individuals.
By investing only AED 2 million in property assets, you can obtain a 10-year residency visa. This opportunity not only secures your future but also offers numerous benefits like long-term stay and sponsorship of family members.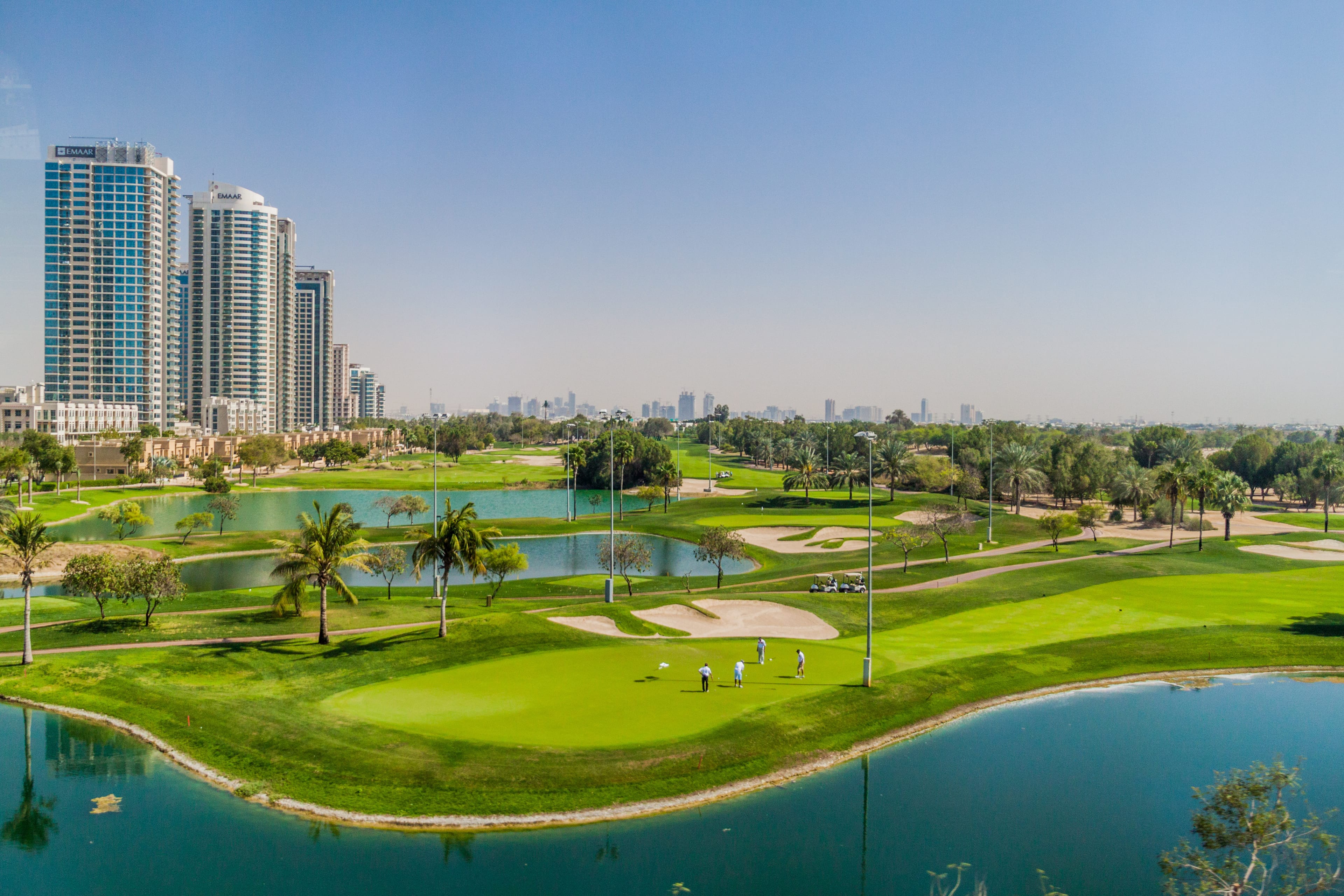 Applying for the UAE Golden Visa from India
Make sure you meet the eligibility criteria for the UAE Golden Visa. This visa is designed for wealthy people who want to live, work, or study in the United Arab Emirates for an extended period of time. The visa is valid for 10 years and can be renewed.
One of the main benefits of the UAE Golden Visa is that it provides long-term residency in the UAE, which is a hub for business and innovation. The visa also allows you to sponsor family members and domestic staff, and it provides access to healthcare and education services.
To apply for the UAE Golden Visa, you need to meet one of the following criteria:
invest in property in the UAE worth at least AED 2 million;

have savings of at least AED 1 million;

have an active income of at least AED 20,000 per month;

have a degree from a top 500 university and a high score in a specialized field;

have a talent in the fields of culture and art;

be a researcher or specialist in a scientific field.
If you meet one of these criteria, you can apply for the UAE Golden Visa through the General Directorate of Residency and Foreigners Affairs in Dubai or the Federal Authority for Identity and Citizenship in Abu Dhabi.
Expansion of the UAE Golden Visa Program
The UAE has broadened its Golden Visa program, rendering it more appealing and accessible to potential applicants.
Residency programs for students & professionals. Foreign university students and professionals can now apply for residency programs in the UAE. This means you can live, work, or study in this vibrant country while enjoying exclusive benefits like long-term stay without losing your visa validity status.
Renewable retirement visa. If you're over 55 years old, consider applying for a five-year renewable Retirement Visa option. This fantastic opportunity allows retirees to enjoy their golden years in the beautiful UAE while reaping all the benefits of being a resident there.
Requirements for retiree residency
A minimum yearly income of $49,000
$275,000 savings in a 3-year fixed deposit
$275,000 property purchase
1 and 2 options combination
These changes have been made to attract foreign talents and investors, helping them enjoy a hassle-free life in the UAE while contributing to its economic growth.
If you're an Indian citizen looking for new opportunities or planning your retirement abroad, now is the perfect time to explore the UAE's expanded Golden Visa program. Don't miss out on this fantastic opportunity.
Conclusion
The UAE Golden Visa program offers a range of benefits for Indian citizens looking to invest in property, retire, start a business, or work in various fields. The Dubai real estate market is attracting many Indian investors due to its growth trends and favorable exchange rates.
If you are interested in applying for a UAE Golden Visa as an Indian citizen, it's important to meet specific eligibility requirements based on your profession and validate income levels and educational qualifications. As the program expands to include residency programs for foreign university students and five-year renewable Retirement Visas, now is the time to consider taking advantage of this opportunity.
Frequently Asked Questions
Can I Apply for a UAE Golden Visa From India?

What Are the Benefits of the UAE Golden Visa for Indian Citizens?

The UAE Golden Visa offers numerous benefits to Indian citizens, including long-term residency for 10 years, investment opportunities in Dubai's thriving real estate market, eligibility for taking the driver's test without additional lessons, and access to world-class healthcare and education. Additionally, it provides a stable environment for entrepreneurs and skilled professionals.

What Is the Golden Visa for Indian Citizens in UAE?

The Golden Visa is a long-term residence permit offered by the United Arab Emirates government to attract wealthy individuals, investors, entrepreneurs, skilled professionals, and students. It grants eligible Indian citizens extended residency rights along with various other privileges like business setup options and property ownership opportunities.