If you're a highly skilled doctor, seeking new opportunities — the UAE Golden Visa for doctors is your key to unlocking these possibilities within 2 months. The Dubai Golden Visa for doctors is valid for 10 years and can be renewed.
The prestigious UAE visa program offers numerous benefits tailored specifically for medical professionals. We will discuss the eligibility criteria and application process timeline for doctors applying for the UAE Golden Visa.
We'll also explore how establishing medical clinics becomes easier with a Dubai Golden Visa, as well as financial freedom and living standards offered through the program.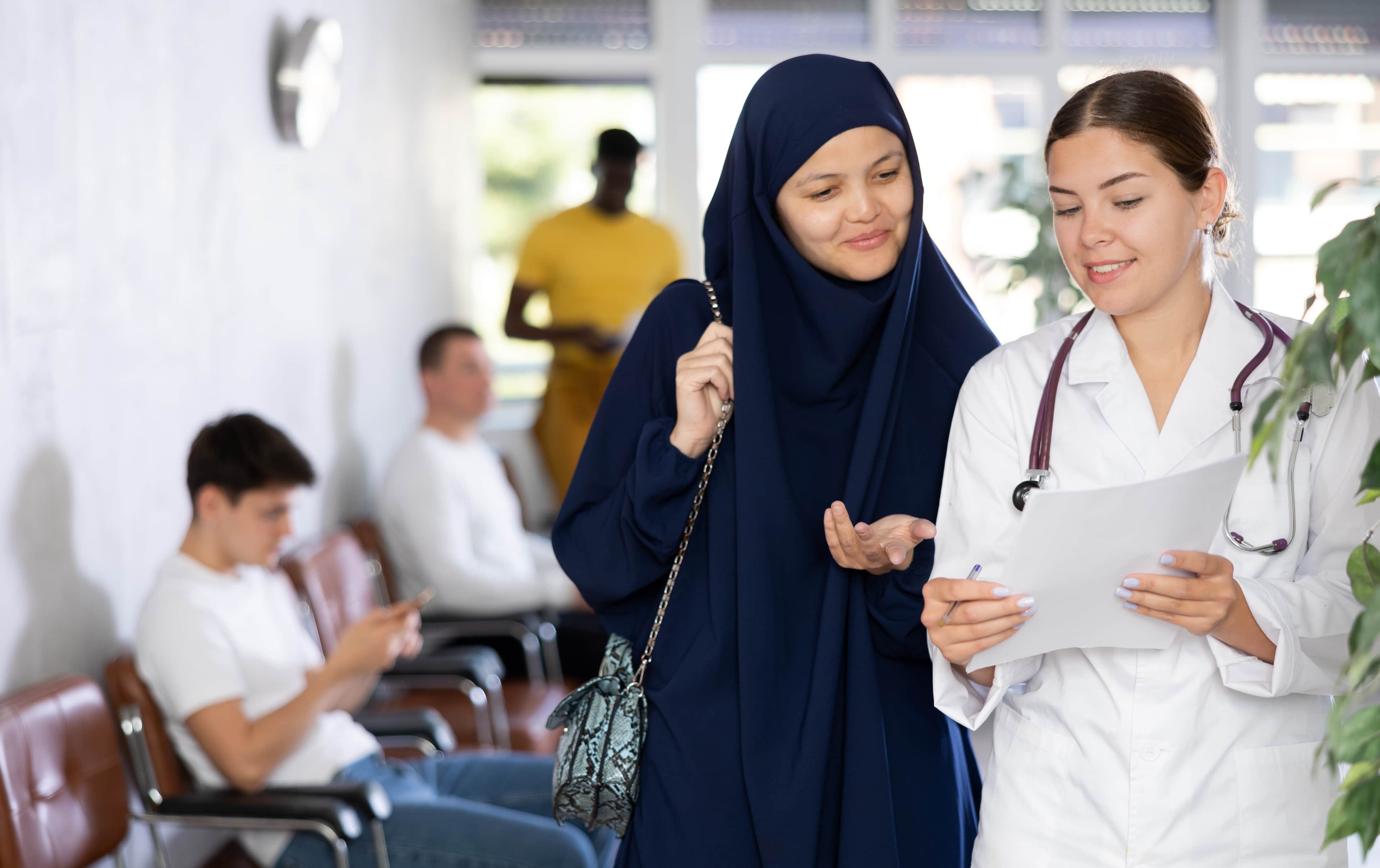 UAE Golden Visa for Doctors Overview
The UAE Golden Visa is an incredible opportunity for doctors, offering residency status for 10 years and numerous benefits.
This initiative aims to attract foreign professionals from specialised fields of medicine such as innovative technology, science, and human healthcare.
Eligibility criteria. To apply for the UAE Golden Visa, you must be a doctor licensed by one of the UAE health regulatory bodies.
Application process timeline. The application process can take between 2—3 months depending on your qualifications and other factors.
UAE medical system benefits:
the UAE has been making substantial investments in the latest medical tech and facilities, thus becoming an attractive option for those seeking to progress their careers;

networking possibilities abound thanks to conferences, seminars and workshops organised by top institutions throughout the Emirates.
The UAE has 143 hospitals, both public and private. The number of private clinics is twice as high as public ones. The high quality of care is ensured by the fact that three-quarters of medical facilities have worldwide JCI certification.
Various departments, including oncology, cosmetology, and specialist ones like children's hospitals or women's health clinics, are found at multidisciplinary hospitals in the United Arab Emirates. In certain clinics, the staff members also speak other languages in addition to Arabic and English.
Clinics examples in UAE
Burjeel Hospital, Abu-Dhabi
Address: Al Najdah Street, Abu Dhabi, United Arab Emirates
Website: burjeel.com
Oncology, cardiology, gastroenterology, orthopaedics and sports medicine, nephrology and urology, physiotherapy and rehabilitation, obstetrics and gynaecology.
Cleveland Clinic Abu Dhabi, Abu-Dhabi
Address: Island — 59 Hamouda Bin Ali Al Dhaheri St, Abu Dhabi, United Arab Emirates
Website: clevelandclinicabudhabi.ae
Cardiology, neurology, gastroenterology, ophthalmology, treatment of respiratory diseases.
Danat Al Emarat for Women & Children, Abu-Dhabi
Address: 2nd St Rabdan, Bawabat Abu Dhabi, Abu Dhabi, United Arab Emirates
Website: danatalemarat.ae
Paediatrics and neonatology, obstetrics and gynaecology, general and paediatric surgery, diagnostics of female diseases and mammalogy, endoscopic surgery.
NMC Royal Hospital, Abu-Dhabi
Address: 16th St., Khalifa City — A, PO Box 35233, Abu Dhabi, United Arab Emirates
Website: nmc.ae
Cardiology, emergency medicine and intensive care, maternal and child health, gastroenterology, neurosurgery.
Clemenceau Medical Center, Dubai
Address: Dubai Healthcare City Phase 2, Al Jaddaf, Dubai, United Arab Emirates
Website: cmcdubai.ae
Cardiology, emergency medicine and intensive care, maternal and child health, gastroenterology, neurosurgery.
Dr. Sulaiman AL Habib Hospital, Dubai
Address: Building 57, 55 & 51 umm hurair 2 Dubai, Umm Hurair 2 — Dubai Healthcare City, Dubai, United Arab Emirates
Website: hmguae.com
Cardiac surgeries, neurosurgery, orthopaedics, gastroscopy and colonoscopy, gastric reduction, IVF, laser spinal surgery, general surgery, allergology and immunology, aesthetic surgery, dermatology and cosmetology, ophthalmology.
Mediclinic City Hospital, Dubai
Address: Dubai Healthcare City, Building 35, Dubai, United Arab Emirates
Website: mediclinic.ae
Cardiology, radiology, obstetrics and gynaecology, neonatology, traumatology and orthopaedics, nuclear medicine, endocrinology.
Establishing Medical Clinics with a Dubai Golden Visa
One of the most significant perks of obtaining a Dubai Golden Visa is the ability to set up your medical clinics across the Emirates without any hassle. This not only benefits you as a doctor but also positively impacts local communities where your business operates.
Ease in setting up clinics throughout the Emirates. Gone are the days when bureaucracy and red tape hindered progress. The UAE government has made it incredibly easy for golden visa holders to establish their own state-of-the-art medical facilities anywhere within its borders.
Opportunities in various sectors like real estate or healthcare industries. Beyond just practising medicine, holding a golden visa opens doors to invest and expand into other lucrative sectors such as real estate, pharmaceuticals, or even cutting-edge health tech startups.
How does this benefit you:
you can capitalise on new market opportunities by establishing satellite clinics or diagnostic centres around popular tourist destinations or residential areas;

your clinic will have access to top-notch infrastructure and amenities that come with operating within one of the world's leading economies;

increase your professional network by collaborating with other industry experts who may be seeking similar growth opportunities.
For doctors licensed in Dubai, the UAE Golden Visa program offers a unique opportunity to expand their practice and grow their business. With the ease of setting up clinics throughout the Emirates and the potential to invest in other sectors, the possibilities are endless.
The UAE health regulatory bodies ensure that only Dubai-licensed doctors can practise in the country, providing a level of exclusivity and quality assurance.
Comfortable Living and Professional Growth Prospects
Stable living conditions offered through the golden visa program. Apart from providing access to world-class healthcare facilities, the UAE government ensures that golden visa holders have comfortable housing options too.
Pursuing higher education degrees such as PhDs. Having a golden visa opens doors to pursue higher education degrees like PhDs. This means expanding your knowledge and expertise in your field of medicine. Dubai's new PhD law is designed to boost research and development perfect for ambitious doctors.
Exploring new Career paths within specialised fields. Beyond academics, the golden visa also allows you to explore new career paths within specialised fields of medicine, like Innovative technology.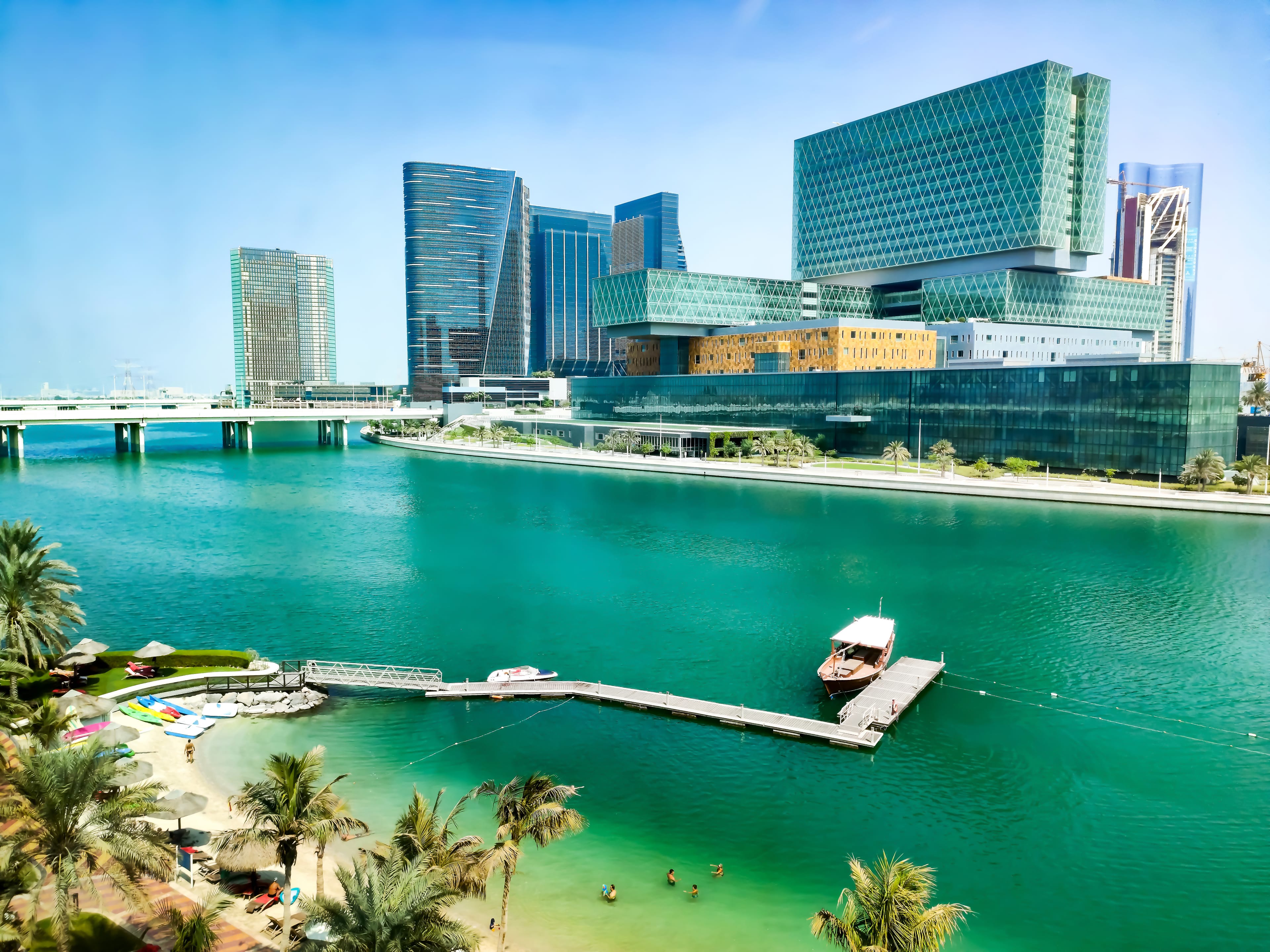 Flexibility in Residency and Travel with UAE Golden Visa
One-Year Stay Allowance Outside the UAE. No need to worry about losing your golden visa status if life takes you on an unexpected journey. The generous one-year allowance ensures that you maintain your residency rights while attending to personal matters or exploring new opportunities overseas.
Unrestricted Travel Within Emirates Borders. The golden visa grants unrestricted access across all seven emirates, making it easy for you to explore every corner of this fascinating country without any hassle:
Abu Dhabi,

Dubai,

Sharjah,

Ajman,

Umm Al-Quwain,

Fujairah,

Ras Al Khaimah.
Whether it's the bustling city of Dubai or the breathtaking landscapes of Ras Al Khaimah, the UAE Golden Visa truly offers a world of opportunities and flexibility for doctors licensed by UAE health regulatory bodies.
Application Process for Doctors Seeking a Golden Visa
The visa process involves several steps, including:
obtaining a medical licence from the Dubai Health Authority or the Abu Dhabi Health Authority;

submitting relevant documents;

passing a medical test.
Once approved by the federal authority, the visa will grant doctors residing in the country and working in the UAE for a 10 years.
Documents required for doctors in Dubai:
Valid passport with a minimum validity of six months.

Passport-size photographs.

Educational certificates and degrees.

Professional licence or registration certificate from the home country.

Offer letter or employment contract from a UAE-based healthcare facility.

Health insurance policy.
The application process is now more straightforward than ever, and the General Directorate of Residency and Foreign Affairs, GDRFA handles all applications, ensuring a smooth experience for applicants like you.
You can apply online through GDRFA's website, making it convenient to submit your documents from anywhere in the world.
Step 1. Gather the necessary documents, such as passport copies, professional certificates.
Step 2. Submit your application on GDRFA's website.
Step 3. Wait for approval from the relevant UAE health regulatory bodies.
Fees Required to get Golden Visa for Doctors in Dubai
UAE authorities have updated the entry permit fees for those who are applying for the UAE 10-year Golden Visa.
ICP has revised the cost of the six-month entry permit to AED 1,250.
The AED 1,250 charge includes:
AED 1,000 issuance fee;

AED 100 application fee;

AED 100 for smart services;

AED 28 for electronic services;

AED 22 for ICP.
In total, for applicants currently in the UAE, the Golden Visa will cost between AED 2,800—AED 3,800, for applicants outside — AED 3,800—AED 4,800.
Conclusion
The UAE Golden Visa for doctors offers numerous benefits and financial advantages. The eligibility criteria require specialised fields of medicine and licensing requirements to apply during a specific period.
The benefits include establishing medical clinics across various emirates, living without national sponsors, opening multiple bank accounts in different emirates, and free travel between regions.
Frequently Asked Questions