Starting August 1, 2023, the real estate investment will be doubled in 36 municipalities, under the Greece Government announcement. We will explore the modifications to the Greece Golden Visa Program that affect prime areas such as Athens, Mykonos, Santorini and Thessaloniki.
We'll also discuss the transitional period for applicants who are in progress or considering applying under current regulations.
The numerous benefits of Greece's Golden Visa Program will also be highlighted including access to top-tier healthcare and education systems along with residency rights leading to potential citizenship opportunities.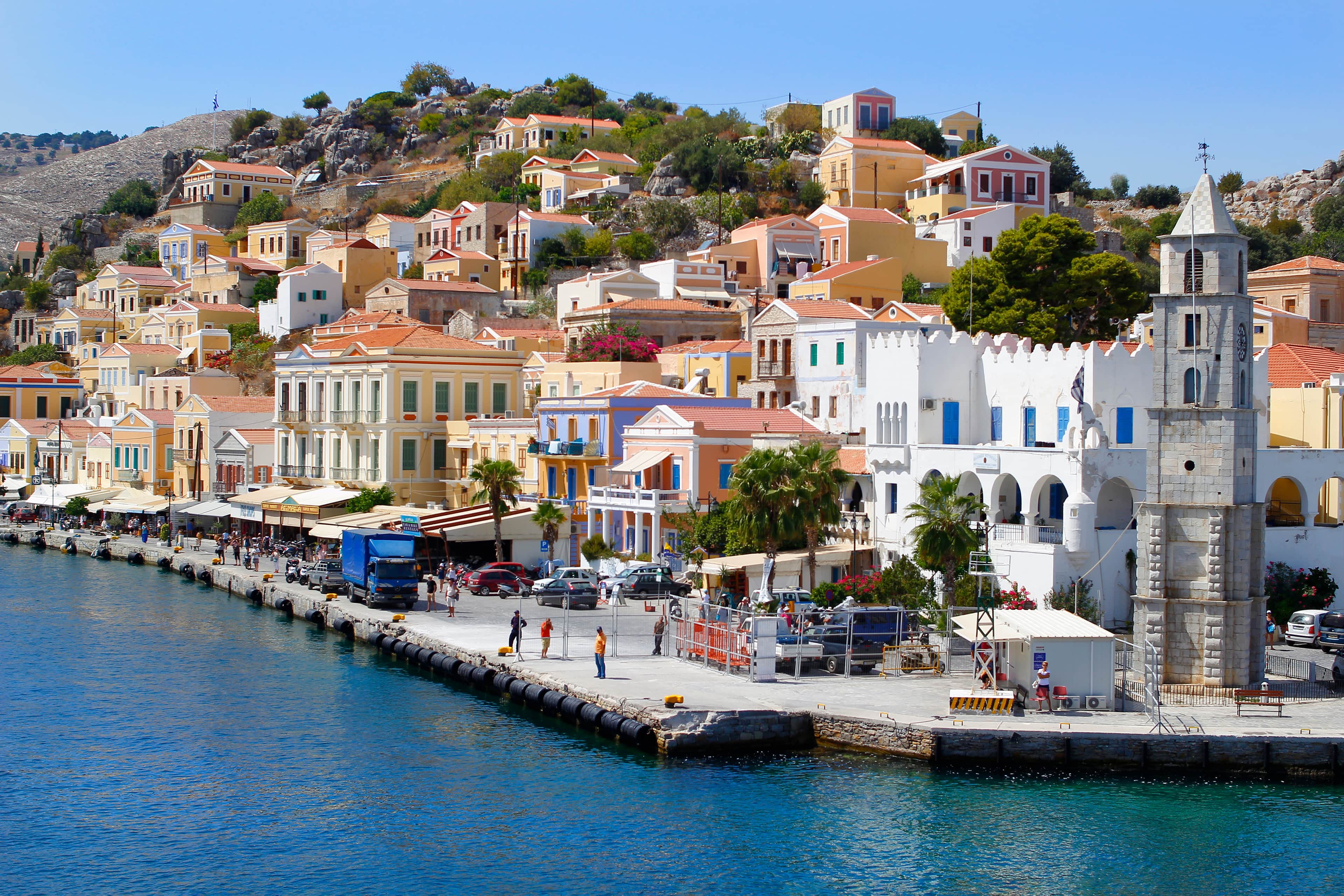 Greece Golden Visa Program Changes
The Greek government has announced significant changes to the Greece Golden Visa program, raising the minimum investment amount for property acquisition in specified regions from €250,000 to €500,000 starting August 1, 2023. This increase aims to make property acquisition more affordable for locals while encouraging foreign investors to speed up their applications.
Under the new rules of the Greek Golden Visa program, investments will be subject to a higher minimum threshold in popular destinations, such as:
Central Athens,

Mykonos,

Santorini,

Thessaloniki.
These areas have experienced rapid growth in recent years due to increased demand from international buyers seeking residency through investment programs like Greece's.
To facilitate a smooth transition between old and new requirements for obtaining a Golden Visa Greece, applicants who initiate their application process before July 31, 2023, can still benefit from the current lower investment threshold. Act fast if you wish to gain from this before it is gone.
Obtaining a Golden Visa at €250,000 Threshold
Investors can still benefit from the current €250,000 threshold if they pay a deposit of 10% of the total value before July 31, 2023. Investments must concern purchasing single properties only; however, investors may change into another property without losing their right for €250,000 eligibility.
To secure the lower investment threshold, investors must pay a deposit of 10% of the property's total value before July 31, 2023. This deposit will allow them to proceed with their Greece Golden Visa application under the current €250,000 minimum requirement.
If an investor decides to change properties after paying the initial deposit, they can still maintain their eligibility for the €250,000 threshold as long as they purchase a single property and meet all other program requirements. It is crucial that applicants consult with legal experts or migration consultants familiar with Greek residency by investment programs to ensure compliance during this process.
The Greece Golden Visa Program Changes have been put in place to help foreign investors make more informed decisions about their investments. To meet the €250,000 threshold, investors must ensure their properties remain eligible through necessary changes.
Assistance with Application Process
Applying for the Greece Golden Visa program can be a complex and time-consuming process. To ensure high success rates on application approvals, it is recommended to seek assistance from full-service investment immigration agencies. The experts help clients navigate the intricate legal and regulatory landscape associated with obtaining visas based on various types of investments made within Greek borders.
Finding suitable properties for streamlined process. In addition to providing guidance on legal matters, we also offer valuable insights into finding suitable properties that meet Golden Visa minimum requirements. Whether you are interested in investing in central Athens or exploring opportunities in other regions affected by new rules, their real estate professionals can help identify prime locations that align with your budget and preferences.
To make informed decisions, it is crucial to consider factors such as:
property type;

location and accessibility;

potential for capital appreciation or rental income;

proximity to amenities and services.
Collecting and submitting documents. The first step in applying for a Golden Visa in Greece involves understanding eligibility requirements and gathering necessary documentation. Legal experts have extensive knowledge of the Greek Ministry's regulations, ensuring that your application is completed accurately and efficiently. They will guide you through paperwork procedures such as:
gathering personal documents;

fulfilling financial requirements;

drafting property purchase agreements or rental contracts;

obtaining required permits;

liaising with local authorities during the application process.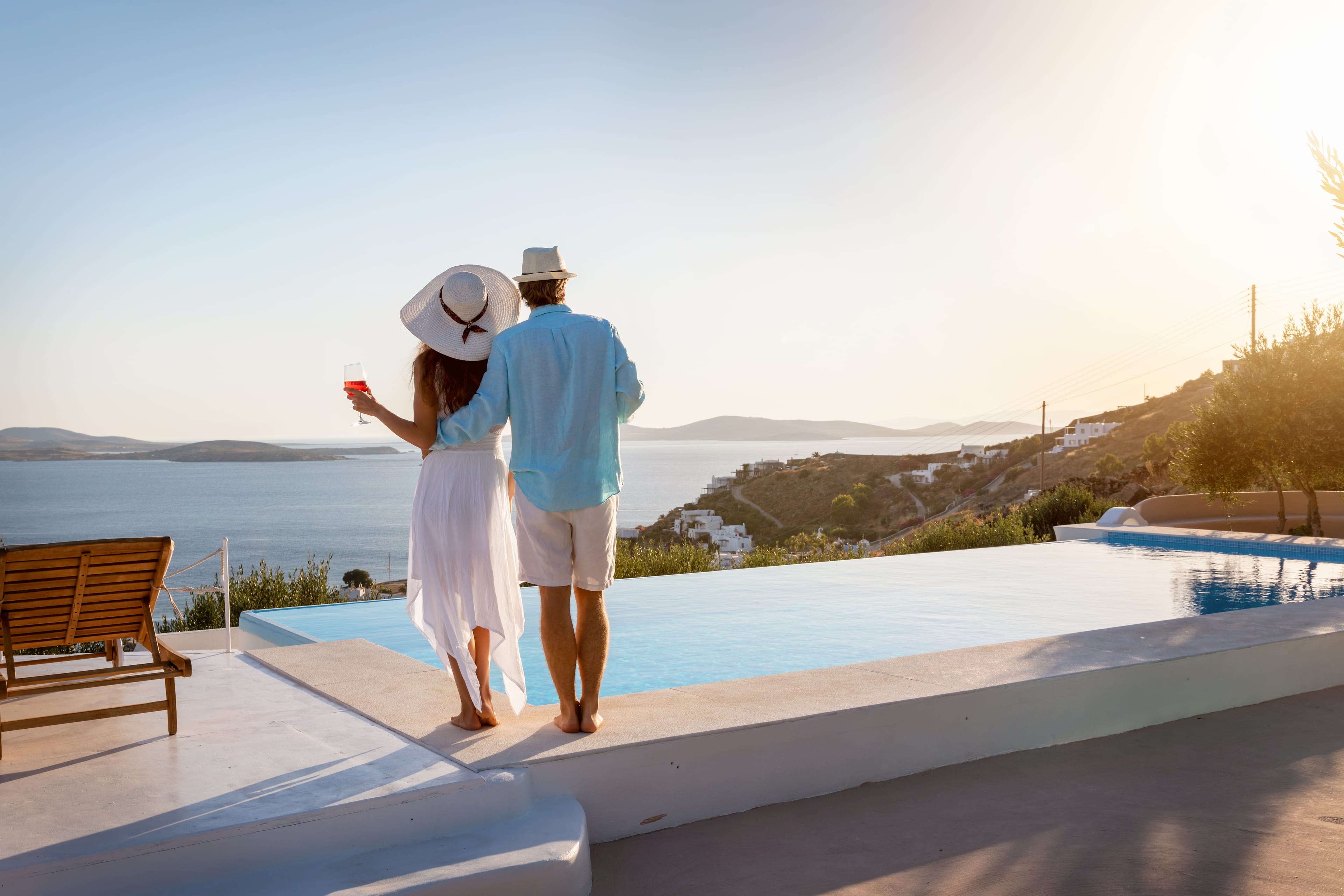 Benefits of Greece's Golden Visa Program
The Greece Golden Visa program offers numerous advantages to investors who choose to make a property investment in the country.
Visa-free travel. Greek residency permits allow visa-free travel within the Schengen Area, enabling investors to explore Europe without any hassle or additional paperwork.
Economic stability. Investing in real estate within Greece contributes towards bolstering its economy while providing investors with stable returns on their investments over time.
Access top-tier healthcare. Greek residents can take advantage of the country's public health system, which provides high-quality healthcare services. Additionally, they are eligible for coverage under the European Health Insurance Card (EHIC), which grants them medical care across EU member states at reduced costs or free of charge.
Joining the Greece education system. Children of golden visa holders can attend Greek public schools without any tuition fees or enroll in prestigious international schools located within the country.
Residency rights leading to potential citizenship opportunities. After seven years of continuous residence under their golden visa status, investors become eligible for permanent residency and can apply for Greek citizenship by naturalization.
This not only provides them with increased security but also opens up further possibilities such as unrestricted travel within Schengen Area countries and even potential relocation options across other EU nations.
Tax Benefits: Golden visa holders can benefit from favorable tax incentives, such as a flat income tax rate of 7% for foreign pensioners and reduced property taxes on their investments.
Act Now to Secure Your Golden Visa at the Current Threshold
With the impending changes to Greece's golden visa program, now is the time for interested investors to act. By securing your deposit and making a property purchase before July 31st, 2023, you can take advantage of the current €250,000 minimum investment requirement. By investing before the deadline, you will gain access to Europe's top-tier healthcare and education systems, as well as potential citizenship opportunities in the future. Get started on your application today and don't miss out on this incredible opportunity.
By investing €250,000 in Greece, you can gain access to a range of benefits and privileges that come with the Golden Visa program. Additionally, this investment also provides opportunities for residency rights leading to potential citizenship.
Conclusion
The Greece Golden Visa Program has undergone new changes and regulations that affect specific locations such as Athens, Mykonos, Santorini, and Thessaloniki. The program allows wealthy individuals to obtain residency rights leading to potential citizenship opportunities by investing in properties within eligibility requirements. Legal experts can assist with the application process while also finding suitable properties for a streamlined process.
Frequently Asked Questions