Get Greece citizenship after the Golden Visa and secure a future filled with numerous benefits for you and your family. The Greek Golden Visa program offers an attractive pathway to obtaining Greek citizenship through investment, providing wealthy individuals with the opportunity to gain residency in the Mediterranean country.
In this comprehensive article, we will discuss the benefits of obtaining a Greek Golden Visa, such as tax advantages and unrestricted access to Schengen zone countries. We'll guide you through real estate investments that can lead to eventual citizenship and highlight their advantages in Greece's property market.
To help ensure your success in applying for a Greek Golden Visa, we will outline the application process and eligibility criteria along with required documentation during each step.
Lastly, we will shed light on residence permit renewal procedures as well as naturalisation opportunities that can ultimately help you get Greece citizenship after golden visa acquisition.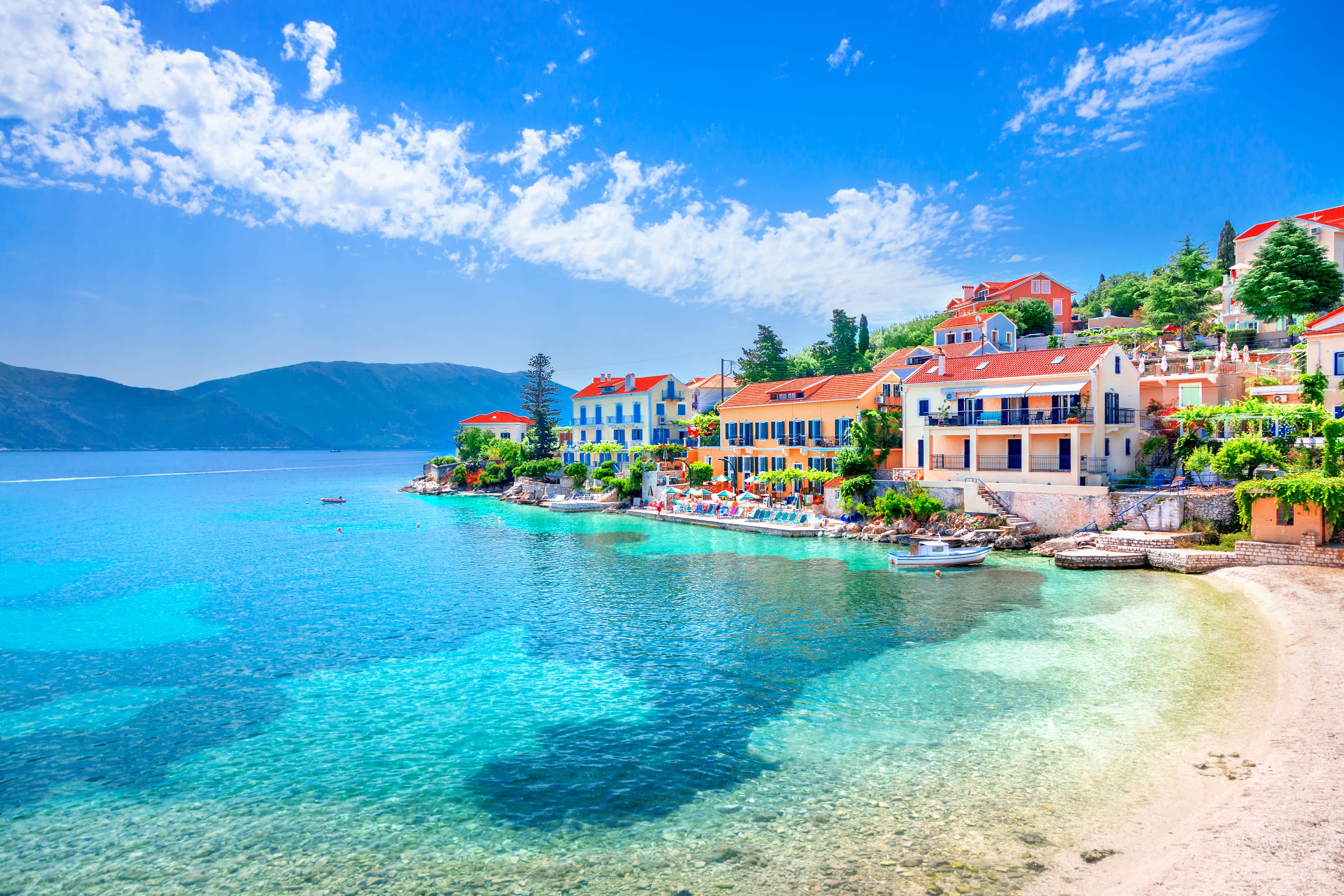 Benefits of Greece Citizenship after Golden Visa
Obtaining Greek citizenship through the Golden Visa program is an excellent choice for wealthy individuals who wish to enjoy unrestricted travel across Europe while benefiting from tax incentives and investment opportunities within Greece itself.
With its straightforward application process and various investment options available, there has never been a better time than now for interested parties looking to secure their future with a stable European nation like Greece.
Unrestricted Access to Schengen Zone Countries
Visa-Free Travel. As a Greek citizen holding an EU passport, you will enjoy visa-free or visa-on-arrival access to over 180 countries worldwide. This includes all 27 Schengen Area countries where you can move freely without any border controls.
Right to Live and Work. Greek citizenship grants you the right to live, work, and study in any EU country without needing additional permits or visas. This opens up a world of opportunities for personal growth, professional development, and access to top-tier education.
Social Benefits. As an EU citizen residing in Greece or another member state, you are entitled to various social benefits such as healthcare coverage under the European Health Insurance Card (EHIC) scheme and pension rights when retiring within the EU.
In addition to these advantages, obtaining Greek citizenship also provides a sense of security amidst global uncertainties. By diversifying your investment portfolio with real estate holdings in Greece and securing a second passport from an economically stable nation like Greece through its residence by investment program, you can ensure that both your financial future and personal freedom remain well-protected.
Tax Advantages Associated with Greek Citizenship
Greece offers numerous tax benefits to its citizens that can be particularly attractive to individuals. For example, high-net-worth individuals can pay a flat tax of €100,000 annually on their global income.
The special tax status allows investors to optimise their global tax exposure significantly. Moreover, as a citizen of an EU member state, Greeks have access to favourable double taxation treaties that prevent them from being taxed twice on the same income earned abroad.
Greece Residence by Investment Program Overview
The Greek Golden Visa program, established in 2013, offers legal residency to wealthy individuals who invest in Greece through various investment options such as real estate acquisition, government bonds, or shares.
This attractive tax incentive program for non-residents provides numerous benefits like visa-free travel across the Schengen region comprising 27 European Union countries and permanent Greece residence permit card.
Investment options available under the Greek residence by investment program:
Real Estate. Purchase property worth at least €250,000 or invest a minimum of €4000 into a real estate investment company that exclusively buys properties within Greece.

Government Bonds. Invest at least €400,000 in Greek government bonds with a maturity period of at least three years.

Cash Deposit. Make a cash deposit of no less than €800,000 into an authorised Greek bank account.

Purchase Shares. Acquire shares worth at least half a million euros in companies listed on the Athens Stock Exchange.
The Greek Golden Visa Program is a great opportunity for investors looking to gain access to the European Union and enjoy tax benefits in Greece. For those interested in obtaining Greek citizenship, real estate investments are one of the most viable options to consider.
Benefits of obtaining a Greece investment visa:
favourable tax policies designed specifically for foreign investors participating in this program. For example, reduced taxation rates on rental income generated by owned properties within Greece.

unrestricted travel within the Schengen zone, comprising 27 European Union countries, without needing additional visas.

obtaining a residence permit card that allows you to live in Greece indefinitely. This permit is renewable every five years as long as investment requirements are maintained.
Real Estate Investments for Greek Citizenship
Starting August 1st, 2023, the minimum value of property required for obtaining a Greek Golden Visa will increase from €250,000 to €500,000. The modifications will impact 36 municipalities in Greater Athens, Greater Thessaloniki, Mykonos, and Santorini.
With its affordable property prices, tourism appeal, growth potential, and residency benefits on offer — there has never been a better time than now to explore this option.
To obtain a residence by investment in Greece, an investor can presently acquire a property for €250,000 in any region of the country. This is one of the most affordable investment thresholds among Europe's well-known residency-by-investment programs.
The minimum investment amount of €250,000 applies to 5 options:
Real estate purchase. The investor can buy both residential and commercial properties in any area of Greece. It's allowed to rent the real estate out.

Rent of property for 10 years. The investor can rent a hotel or a tourist residence, making a one-time payment before getting a residence permit.

Purchase of a plot of land. The investor can buy a plot of land to build a house or a farm. The investment includes the building contractors' services and the site's overall cost.

Timeshare for 10 years. The investor can sign an agreement that gives the right to use the property for specific periods, for example, from July 1st to 31st every year for 10 years.

Inheriting real estate or getting it as a gift. The inheritor must pass Due Diligence and submit the documents required in the residence permit application.
Greece boasts an array of benefits when it comes to investing in its property market. Some key advantages include:
the cost of real estate in Greece remains relatively low compared to other European countries, making it an accessible option for many investors;

Greece is home to numerous tourist hotspots such as Athens and Santorini, which can generate consistent rental income from vacationers if you choose to invest in holiday homes or apartments;

with ongoing economic recovery and increasing foreign investment, Greece's property market is expected to grow in the coming years, offering potential capital appreciation for investors;

investing in Greek real estate can lead to obtaining a Golden Visa and eventually full citizenship, granting you unrestricted access to Schengen zone countries and various tax advantages.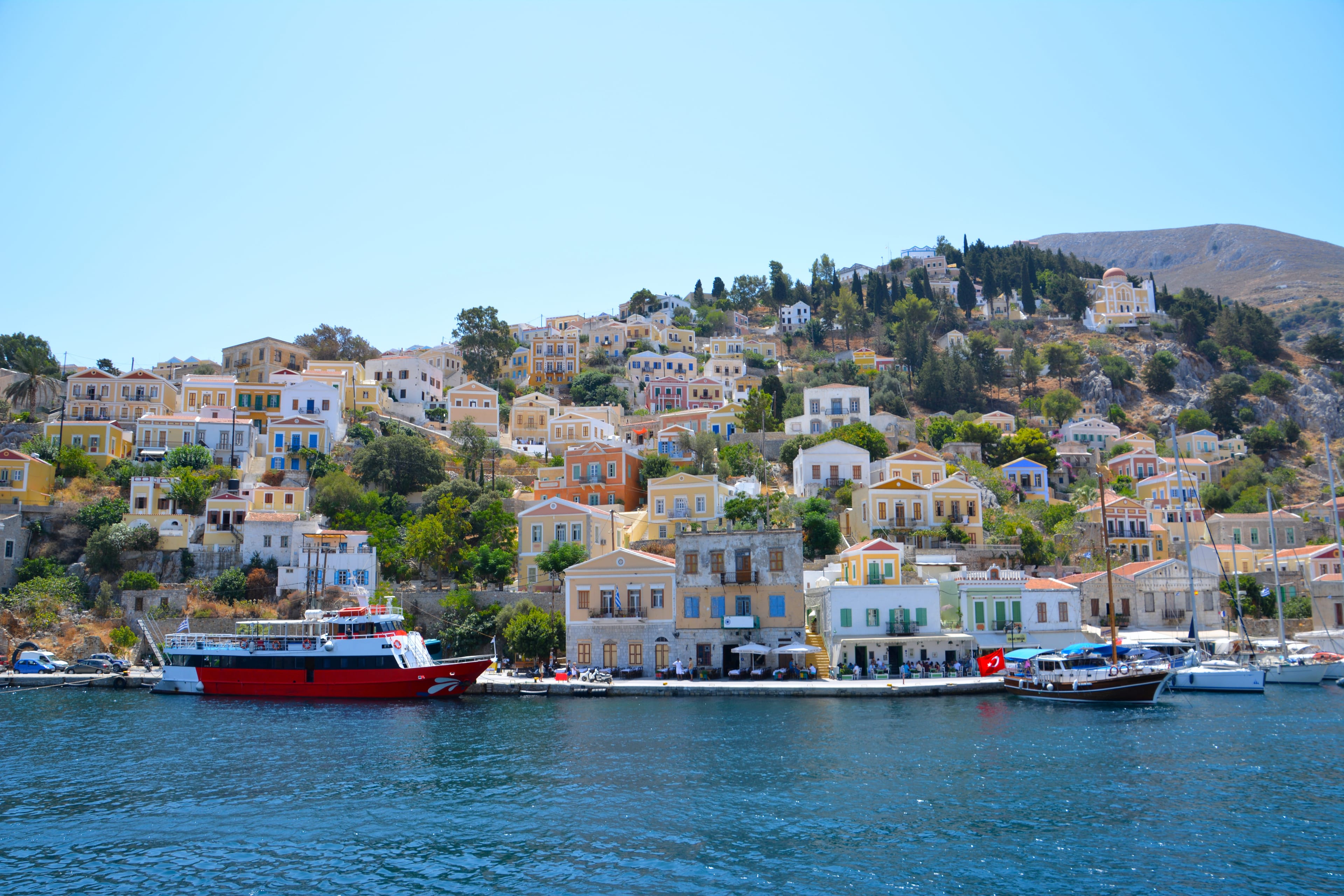 Required Documentation During Application Process
To guarantee smooth processing of your Greek Golden Visa application, make sure you provide accurate and complete information while submitting relevant documents.
Applicants must meet eligibility criteria to be considered for the Greek residence by investment. They should be over 18 years old with no criminal records and possess valid medical insurance coverage before travelling to Greece. It's essential to ensure all necessary documents are included when applying for a Greek Golden Visa through real estate investments or other routes available under this program.
Some common document requirements include:
A copy of passport-sized photographs taken recently.

Certificates from the National Tourism Organisation if investing in tourism-related projects.

Valid medical insurance coverage before travelling to Greece.

Proof of investment, such as property purchase agreement or share certificates.

If applicable, birth certificates and marriage certificates for family members included in the application.
List of required documents, depending on the option selected
Application for a residence permit in duplicate
4 passport-type colour photographs in printed form and on a CD
Certified passport copy with a valid visa
Copy of the investment summary
Receipt on a state duty payment
Receipt on payment of the residence permit card issuance fee
Medical insurance
Certificate of no criminal record
Medical certificate confirming the absence of diseases that pose a risk to public health: for example, HIV, tuberculosis, and other infectious diseases
Certificate of marital status, a certificate confirming the relationship
Purchase and sale agreement
Confirmation of the agreement registration with the Greek Land Register (Greek Cadastre)
Copy of the lease agreement
Sale and purchase agreement
Notarized agreement with a construction company
Construction permit
Contractor invoices and receipts for their payment
Investment in a Greek company
Certificate from an intermediary on the creation of the investor's personal registration record in the electronic securities system
Purchase of government bonds
Bond purchase certificate
Purchase of venture fund shares
Certificate from a mutual fund manager
Certificate confirming the money transfer by the investor
Certificate of term deposit information
Certificate of an order for the automatic renewal of the deposit
Bank statement
Greece Investment Visa Application Process
Submitting an application for a Greek residence by investment is a key stage in the path to becoming a citizen, and it's essential to comprehend the requirements and paperwork needed prior to starting this journey. Renewing residency permits or naturalising as a citizen can be complex processes that require careful consideration of all applicable regulations.
Applying for a Greek residence is a straightforward process that involves determining your preferred mode of investment, selecting suitable property if opting for real estate investments, and meeting specific eligibility criteria. Let's delve deeper into the procedure for obtaining this attractive scheme.
Steps Involved in Applying for a Greek Golden Visa:
Selecting an Investment Option. Invest in Greece Golden Visa under the Greece residence by investment program such as real estate acquisition, government bonds, or shares.

Finding Suitable Property, if applicable. If you opt to invest in Greece's real estate market, it's essential to find suitable properties within the country.

Gather Required Documentation. Prepare all necessary documents including passport, certificates from National Tourism Organisation if investing in tourism-related projects, valid medical insurance coverage before travelling to Greece, and any other required paperwork based on your chosen investment option.

Submit Application. Submit your application along with supporting documentation through authorised agencies or directly at the nearest consulate or embassy representing Greece abroad. The processing time typically takes around three months.

Application approval. Upon successful completion of the application process and approval from immigration authorities, which typically takes around three months, foreign nationals will receive their Greek Golden Visa residence permits, allowing them free travel within Schengen Zone countries without needing additional visas. To maintain these benefits, it is essential to understand the renewal process for Greek residency permits and explore opportunities for obtaining citizenship through naturalisation.

Residence permit renewal. The issued residence permit needs renewal every five years. Applicants must continue to meet the investment requirements established by the Greece residence by investment program. Additionally, they should demonstrate that they have maintained a clean criminal record throughout their stay in Greece. It is crucial to begin preparing for this renewal at least six months before your current permit expires, ensuring all necessary documents are up-to-date and submitted on time.
Obtaining Greek Citizenship with Golden Visa through Naturalization
Beyond simply renewing their residency status, Golden Visa residents also have an opportunity to apply for naturalisation as Greek citizens. After seven years of continuous legal residence in Greece under the Greek residence by investment program eligible individuals can submit an application for citizenship.
Factors influencing on obtaining Greece passport:
Increase Investment. Applicants may need to increase their real estate investment or opt into other qualifying investments such as government bonds or shares if required by changes in the program's guidelines.

Language Proficiency. Demonstrating proficiency in the Greek language is a requirement for naturalisation. Applicants should consider taking language courses or seeking other means of learning and practising the language during their residency period.

Cultural Integration. In addition to meeting investment requirements, applicants must also demonstrate cultural integration into Greek society by participating in community events, volunteering, or engaging with local organisations.
Obtaining Greek citizenship after a Golden Visa offers numerous benefits such as unrestricted access to Schengen zone countries and tax advantages. By understanding the renewal process for residence permits and exploring opportunities for naturalisation through increased investments and cultural integration, foreign nationals can secure their future within this stable European nation.
By taking advantage of the residence permit renewal process and naturalisation opportunities, investors can secure their long-term residency in Greece. With that established, they can then explore the various benefits associated with obtaining Greek citizenship through a golden visa program.
Conclusion
In conclusion, the Greek residence by investment program offers wealthy individuals a unique opportunity to obtain residency and eventually citizenship in Greece. By investing in real estate or other qualifying investments, applicants can enjoy numerous benefits such as tax advantages and unrestricted access to Schengen zone countries.
If you're interested in taking advantage of the Greek Golden Visa program to obtain Greece citizenship after a golden visa, contact immigration lawyers for expert assistance. Our team of experienced professionals will guide you through every step of the way towards achieving your goal of obtaining Greek citizenship.
Frequently Asked Questions