In the heart of the Mediterranean lies Malta, a nation known for its rich history and vibrant culture. To move there, you can become a permanent resident. The status of a permanent resident there can be obtained in 4—6 months by investing in the country's economy over €150,000.
However, just like any other place, Malta has its pros and cons. Whether you're drawn to this Mediterranean country for its unrestricted access to the EU, favorable tax policies, or high quality of life, understanding the complete picture will help you decide whether to make this Mediterranean gem your new home.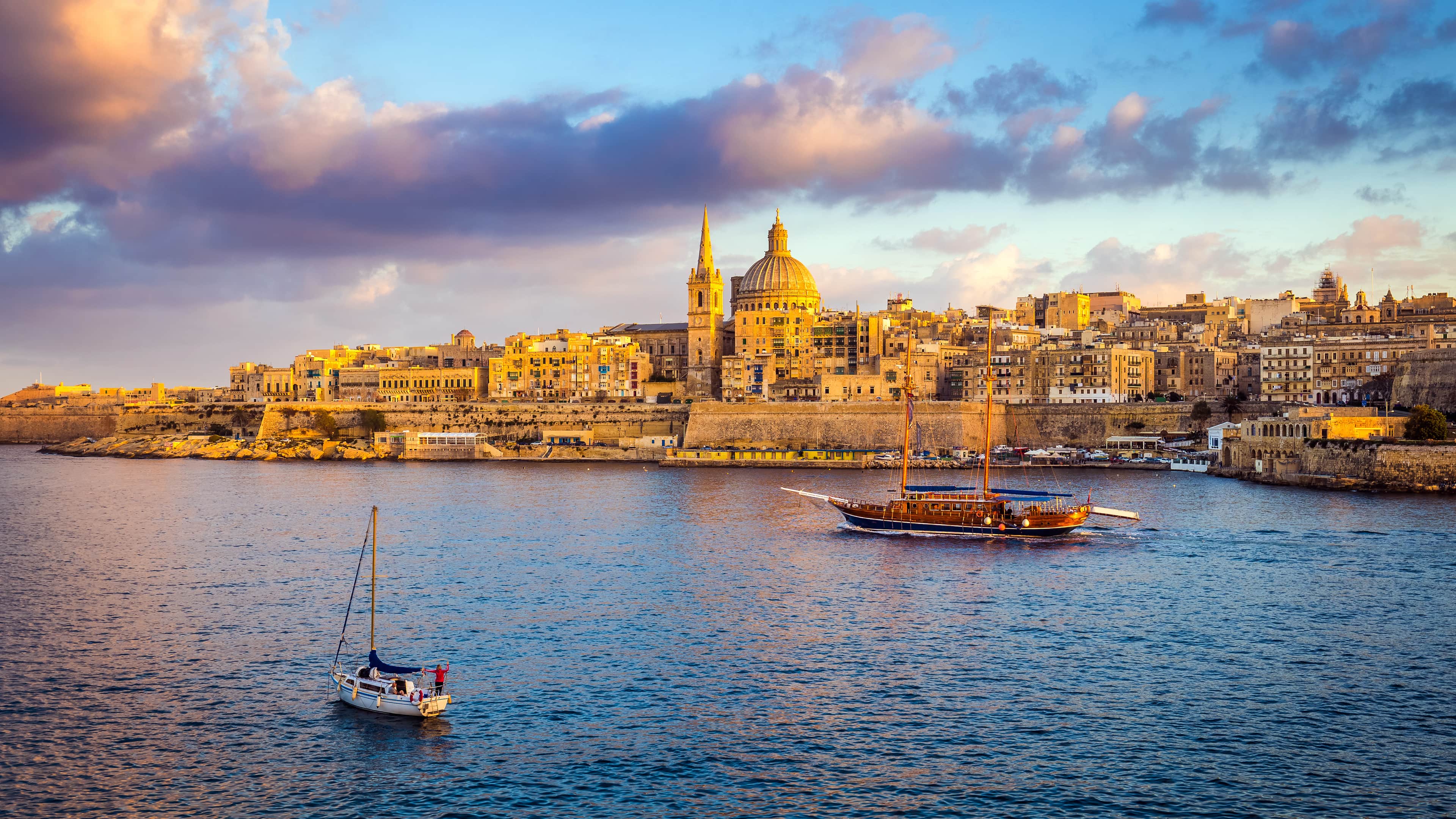 What is a Permanent Residence Programme in Malta
Malta Permanent Residence Programme is an investment program that allows wealthy persons to become permanent residents in Malta in exchange for investment. This status is granted for life and doesn't need to be extended. However, to maintain permanent residency one needs to be registered in the country.
With this status, you can benefit from visa-free travel to the Schengen Area and running a business in a European country. You can also create a safe haven and live in Malta for as long as you wish.
Right to Live in Malta
Malta offers a relaxed pace of life that many find appealing. It is known for its festivals, public events, and vibrant nightlife. The Maltese people are generally friendly and welcoming to foreigners.
Malta's climate is Mediterranean, meaning there are warm summers and mild winters. It makes the country an ideal place for outdoor activities throughout the year, including swimming, boating, and hiking.
Malta has a relatively small land area of 316 km² compared to other European countries. However, it is well-connected by air with major cities in Europe, North Africa, and the Middle East.
The Maltese government has invested heavily in infrastructure and services for its residents, resulting in a high quality of life.
For example, Malta's public transportation system is well-developed and efficient, making navigating the island easy without a car. Buses cover most areas across Malta and Gozo, while ferries connect the islands and provide access to popular destinations like Valletta or Sliema.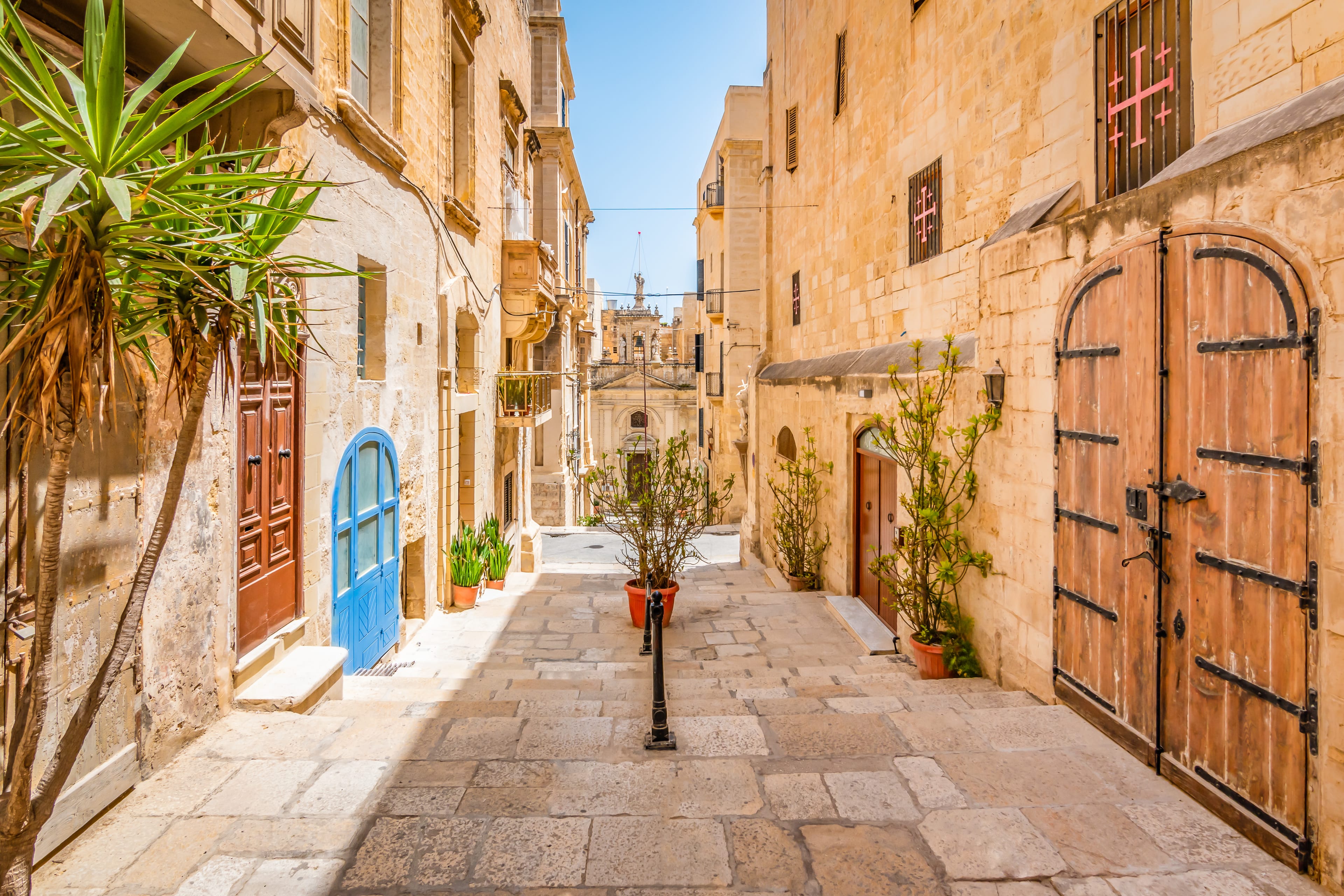 Visa-free Access to European Countries
Obtaining a Malta permanent residence permit means you can enjoy visa-free travel within the Schengen Area, comprising 27 European countries. It leads to the following advantages:
hassle-free travel — you don't need separate visas when visiting any country in the area;

better cultural integration — frequent visits across Europe help foster understanding among diverse communities;

simplified border controls — minimal checks at internal borders make the crossing between countries quick and efficient.
Located in the Mediterranean, Malta is an ideal gateway to Europe, Africa and Asia, with easy access via air or sea.
Political Stability & Economic Growth Prospects
Malta's political stability and economic growth make it an attractive destination for permanent residence and investment. For example, political stability ensures the protection of property rights and personal freedoms, and predictable policies make it easier to plan long-term investments.
Economic growth in Malta is evident in sectors such as tourism, finance, and iGaming industries, which have shown resilience despite global challenges.
If a person becomes a Maltese tax resident, they can benefit from no taxes on gifts or inheritance. The country also has one of the lowest VATs in Europe — 18%.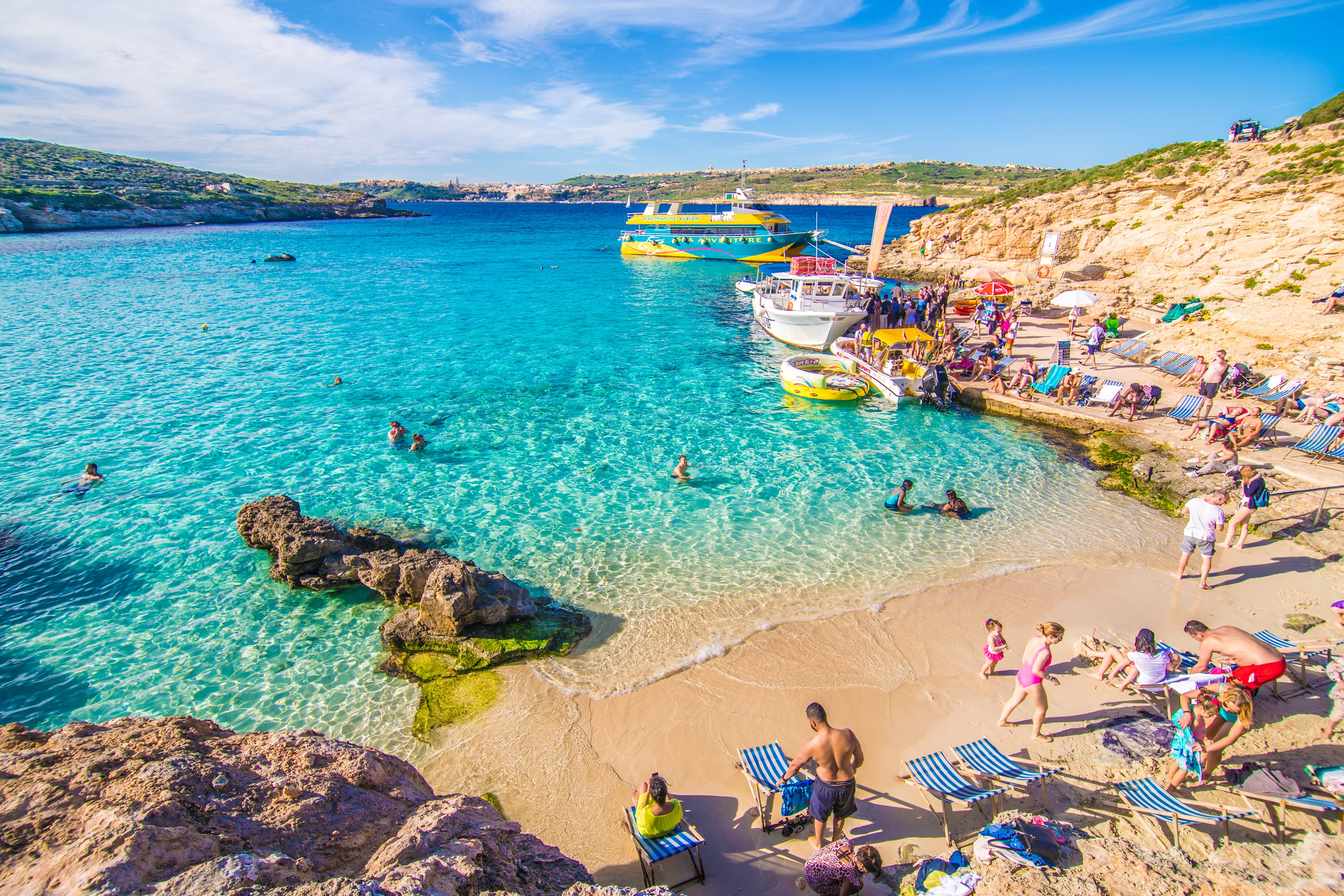 Free Universal Healthcare & Childcare Provisions
In Malta, residents enjoy free universal healthcare and a wide range of medical treatments and procedures at top-notch hospitals and clinics.
The Maltese healthcare system ranks highly among European countries, providing comprehensive primary and specialized care coverage. Clinics and medical centers across the island boast modern facilities staffed by experienced personnel.
Private hospitals are available for those who prefer or require additional services not covered by the national health service.
Malta also offers childcare provisions through local authorities, including government-subsidized child care centers, privately-run nurseries, and free-of-charge kindergarten education programs.
Safety & Security
Malta is a secure European destination for travel and living due to its capable law enforcement personnel and tight-knit community.
Malta has a Crime Index of 40.02 and a Safety Index of 59.98, indicating a moderate safety level. Regarding personal safety, the statistics show a high level of security while walking alone during daylight and a moderate level of safety at night.
Disadvantages of Malta Permanent Residence
Due Diligence for all family members. Every investor's family member over 12 must undergo the Due Diligence procedure to get Malta permanent residence. It consists of checks against international databases such as Europol or Interpol and the Internet.
Registration address required. Malta investors and their family members must be registered in the country as long as their permanent residency is valid. The property can be either bought or rented.
It is possible to change the address. After doing it, you must submit a sale agreement and a new purchase or renting agreement to the program department.
The limited number of visa-free countries. With Malta permanent residency, you can visit only 27 Schengen states without visas. The allowed period of stay is 90 days in any 180 days.
With a Malta passport, you can go to 180+ countries without visas. In the Schengen Area, you can stay for unlimited time.
Some payments are not refundable. Besides buying or renting housing, the investor must pay administration and contribution fees and donate to the charity. They are non-refundable.
How to Obtain Malta Permanent Residency
The property must be rented or owned for at least 5 years.
Additionally, the investor makes several payments:
administration fee — €40,000;

contribution fee — €28,000—58,000;

donation to the charity — €2,000.
To be eligible to apply, the investor must be 18+, have no criminal record and not be under sanctions, have no visa denials in countries that have a visa-free regime with Malta, have legal income and hold residency or nationality from a non-EU/EEA country.
Conclusion
With its low crime rates, efficient police force, and strong sense of community, Malta is an ideal destination to obtain permanent residence. Plus, with permanent residence comes the added benefit of advantageous taxation, visa-free journeys to other European countries, and the ability to reside on a stunning Mediterranean island.
However, it is crucial to understand several pitfalls: a need to undergo strict Due Diligence and maintain the registration in the country for at least 5 years. You also have limited visa-free countries and must make non-refundable contributions.
To enjoy life in Malta, you can obtain Malta permanent residence by investing in real estate. The investment sum depends on the chosen property and starts from €150,000.
Frequently Asked Questions