The cost of a Maltese Golden Visa depends on the chosen option. Thus, if you rent real estate, you pay a minimum of €10,000 per annum for housing. In case of buying a property, the minimum investment is €300,000+.
Obtainment cost also includes an administrative fee of €40,000, a government contribution of €28,000 or €58,000, and a donation of €2,000.
We will discuss in detail the investment requirements associated with the Malta Golden Visa program and provide insight into the application process and timeline.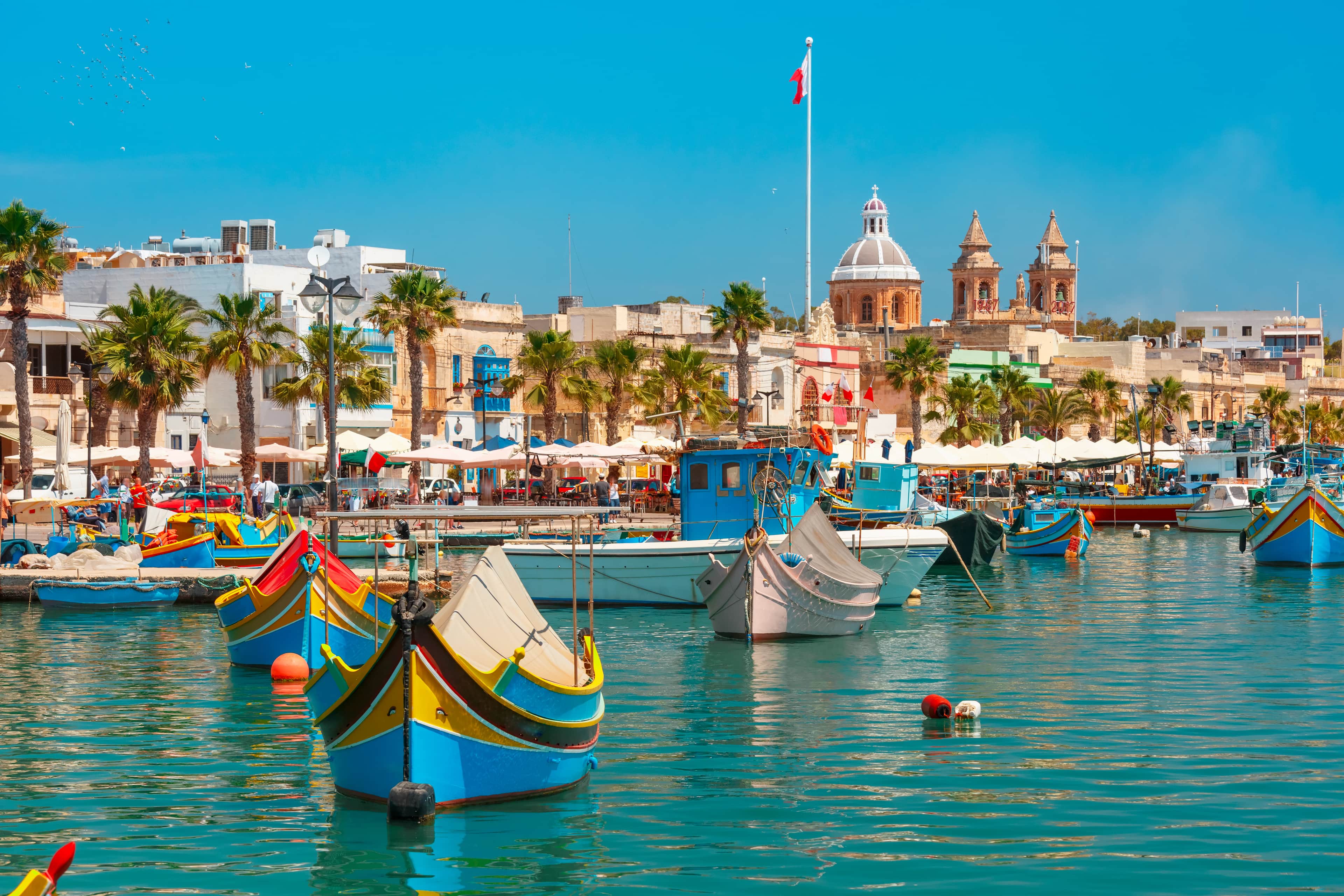 Malta Golden Visa Investment Requirements
The Malta Golden Visa program offers wealthy individuals and their families the opportunity to acquire Maltese residency. Applicants must satisfy specific investment criteria to be eligible for the Malta Golden Visa program.
Property rent or purchase. Applicants have two options: either rent or purchase a property. If they choose to rent, the minimum rental value is €10,000 in South Malta and on the Gozo Island or €12,000 in the rest of Malta per annum.
If they decide to purchase real estate, they must pay €300,000 for a property in South Malta and on the Gozo Island or €350,000 for real estate in the rest of Malta.
Applicants who purchase a property must hold the qualifying object for at least 5 years. They also must be registered there.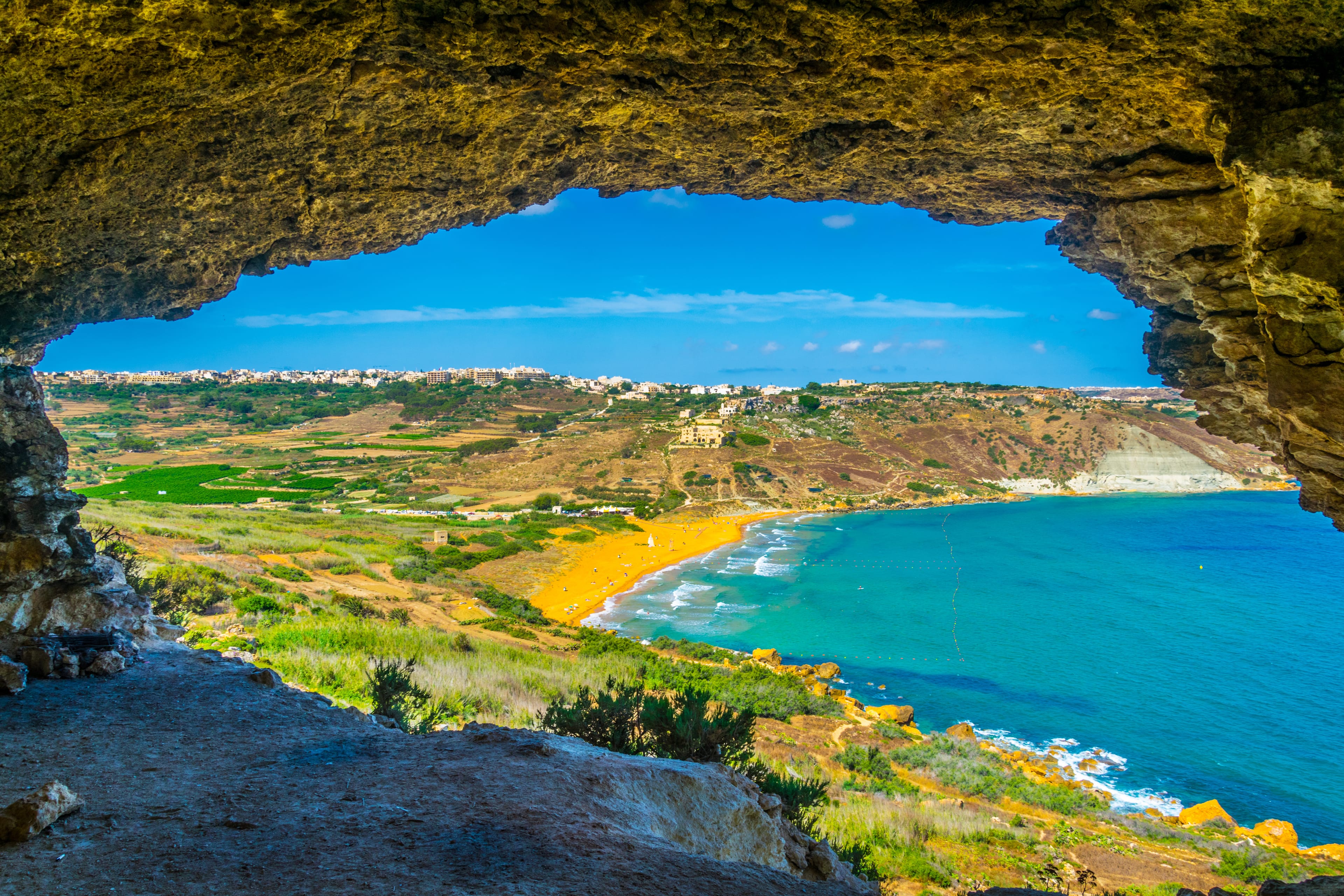 Government contribution. A government contribution varies based on whether the applicant purchases or leases property. If purchasing, the contribution is €28,000; if leasing, it is €58,000.
Donation. Applicants must donate €2,000 to a local philanthropic, cultural, scientific, artistic, sport, or animal welfare NGO registered with the Commissioner of Voluntary Organisations.
An administrative fee of €40,000 also needs to be paid.
Besides these investments into Malta's economy, applicants must also provide proof of their financial means to maintain themselves and their dependents without relying on Malta's social assistance system. It includes submitting bank statements, tax returns, or other relevant documents demonstrating sufficient income or assets.
The minimum sum the investor must have in the bank account is €500,000. €150,000 out of this money must be in liquid assets.
To maintain your residency status, you must comply with specific requirements such as retaining your investment commitments and spending some time each year residing in Malta.
While there isn't an exact minimum number of days specified by law, consulting with a tax and legal expert specializing in international tax planning and residency matters is essential.
Investment amounts under the Malta Golden Visa Program
€10,000 — in the South of Malta and the Gozo Island
€12,000 — in rest of Malta
€300,000 — in the South of Malta and the Gozo Island
€350,000 — in rest of Malta
Application Process and Timeline
Obtaining a Malta Golden Visa can take from four months to a year.
Required documentation:
copies of valid passports for you and any dependents included in your application;

proof of funds such as bank statements or investment portfolios;

evidence of family relationships — birth certificates, marriage certificates, or other legal documents proving your relationship with eligible dependents;

criminal record check — a police clearance certificate from each country where you have resided over the past ten years will suffice as proof.
All these documents must be translated into English if they are not already in this language. Additionally, some paperwork might require an apostille or legalization by relevant authorities before submission to the Community Malta Agency.
Processing timeframes. The processing time for a Malta Golden Visa varies based on factors like background checks and Due Diligence procedures conducted by CMA officials. The minimum time required is 6—8 months.
Your close family can apply for residency in Malta too. They are:
a spouse or de facto partner;

dependent children under 18;

adult unmarried adult children who are financially dependent on you;

parents and grandparents.
4 benefits of Malta Golden Visa
Visa-free travel. As Malta is a member of the Schengen Area, obtaining residence allows the applicant and qualifying family members to travel freely within the Schengen Area and stay for 90 days within 180 days without a visa​​.

Right to permanent residence in Malta. All qualifying members are given the right to live and settle in Malta for life without any restrictions. Malta is one of the safest countries to reside in the world, and it's an English-speaking country with low crime levels. Additionally, Malta boasts a pleasant climate with over 300 days of sunshine annually.

Access to quality healthcare and education. Residing in Malta gives beneficiaries the right to access leading healthcare institutions and enlist children in a world-class education system.

Maltese diplomas are recognized worldwide.

Business opportunities. Malta has a fast-growing economy within the European Union and the world's largest economic zone. The residency programme enables residents to base their operations in this flourishing economic environment and provides access to over 500 million people.
The programme also opens numerous investment opportunities, particularly in the stable and booming real estate market​.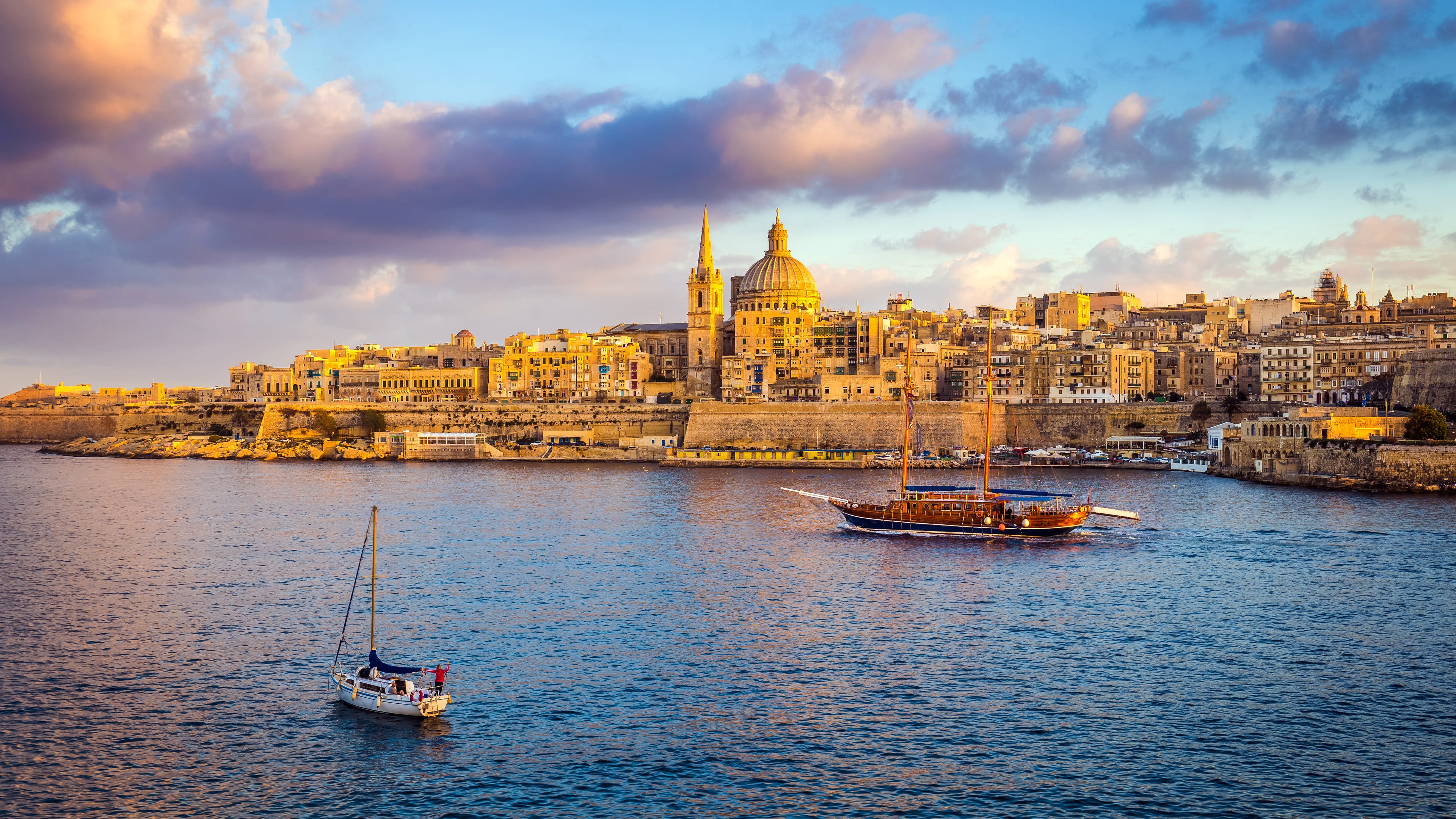 Other residency or citizenship by investment programs
If you're considering obtaining a second passport or residency, several other similar programs are available throughout Europe and the Caribbean. Each program has its own set of requirements, benefits, and costs.
Greek Residency by Investment Program, also known as the Greek Golden Visa program, offers non-EU nationals an opportunity to acquire Greek residency through property investments starting from €250,000.
The main advantage is that Greece provides visa-free access to all 27 Schengen countries while enjoying lower property purchasing investment thresholds than Malta.
St Kitts and Nevis Citizenship by Investment. If you're looking beyond Europe for alternative options, a Caribbean nation like St Kitts and Nevis offers an attractive Citizenship by Investment program. The minimum investment is $150,000.
By investing in real estate or donating to the country's Sustainable Growth Fund, applicants can obtain St Kitts and Nevis citizenship with visa-free travel to over 150 countries worldwide.
Turkish Citizenship by Investment. Another option for investors seeking residency outside of Europe is Turkey's Citizenship by Investment program. Applicants can obtain Turkish citizenship with a minimum investment of $400,000, granting them visa-free access to more than 110 countries.
It is essential to carefully evaluate each program based on your needs and preferences before deciding on the best path to acquiring dual citizenship or permanent residency abroad. Consider factors such as eligibility, payment request vouchers, residence permits, and minimum investments.
Frequently Asked Questions
How Much Does It Cost to Get a Golden Visa for Malta?

Applicants must rent a property for at least €10,000 in the South of Malta and the Gozo Island or €12,000 in the rest of Malta.

There is also an option of purchasing a property for a minimum value of €300,000 in the South of Malta and the Gozo Island or €350,000 in the rest of Malta.

Other fees include:

a non-refundable administrative fee of €40,000;

government contribution of €28,000 if purchasing a property or €58,000 if leasing a property;

donation of €2,000 to a local philanthropic, cultural, scientific, artistic, sport or animal welfare NGO registered with the Commissioner of Voluntary Organisations.

What Is the Cheapest Golden Visa Option in Malta?

The cheapest option for a Malta Golden Visa is through the Permanent Residency Programme investment of €150,000+, which includes property rent, government contributions, and a mandatory charitable donation alongside application fees.

How Much Is the Golden Passport in Malta?